I was in the movie theater recently and the trailer for the new Dick Cheney movie, Vice, came on. When it concluded, the man next to me leaned over to his wife and said with absolute disgust, "I bet that is going to have a negative slant." What exactly would be the positive slant for Dick Cheney? I'll wait. The man is mendacious and evil in a way that Donald Trump could only DREAM of being. He shot a man and then made him apologize for being in the way! I'm not going to get into all of the things Cheney did that would contribute to a "negative slant" about him, but this movie better not make him seem cool or palatable. The man is a self-aggrandizing and corrupt manipulator who should be in prison, but that is just my casual opinion.
I recently received a Facebook friend request from a former friend. After some light stalking, I learned that she named her twin daughters Rayzor and Blayde. Their oldest child is Rayce. WHY.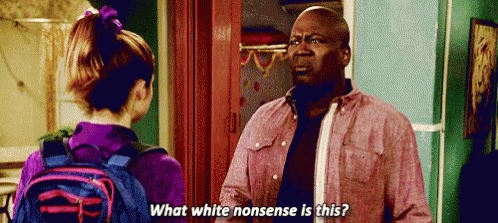 On our way back from the Wizarding World of Harry Potter, I was sitting by a lady who started chatting with me while we were waiting for the plane to finish boarding. She asked I had been affected by the wildfire in Malibu, and I responded that I was not from the area and had just been in town to visit the Wizarding World at Universal Studios. Her face lit up and she said, "I am a HUGE Harry Potter nerd." I was quite excited until she said, "Yeah, I am such a dork, I know like all the movie names."
I was feeling internally snooty about this comment, but in trying not to be an asshat, I asked her which of the movies was her favorite. She replied, "Oh, I think it's the fourth one. The one with the competition and stuff." I responded "Goblet of Fire," and she shrugged and said, "Probably." Now, I am not the arbiter of the knowledge threshold for being a "Harry Potter nerd," BUT I do think you should know the names of the books/movies. AT MINIMUM. I do not think that is too much to ask. I was terribly disappointed and proceeded to stare off sadly into space.