I do not understand this state. It truly bewilders me at times. Before living in California, I thought of it as the progressive paradise where technological advances and sustainable practices prevailed. I was WRONG. One of the things that most frequently boggles my mind are the paychecks. Despite having direct deposit, I still get a monthly paper paycheck summary from the State Controller. After grousing with one of our sustainability folks about this, he contacted the state to see if we could partner to transition to a paperless process for people who use direct deposit. Nope. Apparently, there is a state policy from over 20 years ago requiring paper pay warrants be distributed. So, instead of looking at a policy and realizing it is outdated and does not reflect our current values and practices, we are just going to keep doing it until we break off into the ocean.
Just like the California Master Plan for higher education from 1965. Let us not admit that the plan did not account for the population, demographic, and technological changes over the past 50 years, but instead we should just keeping going forward with this set of ideas that are not properly serving our higher education needs.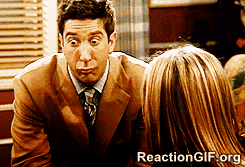 Anyway, back to the real issue at hand, this week I received EIGHT paper pay warrants for reimbursements from a miscalculation of my retirement withholding by the state. EIGHT for miscalculations over the past 18 months. And at least twice a year this happens where something was miscalculated and I get a whole pile of papers telling me that I have been reimbursed $4.03 eleven times. WHY. It's such a waste of time and paper! I never had this issue in Texas and this is the fifth time I've received a set of reimbursements like this. HOW.
And I cannot even recycle the damn things because they have all of my bank information in them. Last month all of the paper warrants got delivered to a prison instead of our campus! California, WHAT ARE YOU DOING?
This is America in 2018.
To end on a positive note, something good happened this week! A parent called me very politely upset because her son had turned in all of his paperwork on time to graduate, but did not learn until last week that the person he gave it to did not do anything with it. Seriously. He was told to give it to his professor, he did last November, and she responded that she didn't know what to do with it. He tried to get it back and said he would take it elsewhere, but she insisted on keeping it. She then did NOTHING WITH IT and never told him. I called the professor and she verified his story. She even said "It's not my job to figure out things."
So, last week when he went to register to walk he was not in the system. We were able to get that resolved, but he missed the deadline to have his name printed in the program. In an ideal world the deadline to sign up to graduate would be the same as the deadline for the program, but I do not get to live in that world. JUST GIVE ME TIME. Anyway, his very sweet mother called because she is the family historian (so, obviously, I loved her immediately) and he is the first in the family to graduate college, so a program with his name was very important for her archives. We called the printers and got the name added just before they started printing. One small victory!
I do everything I can to help any student with any problem, even when they have caused it themselves, or when they (or their parents) are being huge jerks. Getting through college is hard enough without the University messing things up for students. I just cannot believe the student sent me flowers when it was totally our fault that this happened! Most of the time people will not even acknowledge that I helped them even though I spent WEEKS on their problem.
It has been a hell of a few weeks at work, and this was a really surprise in the midst ofit. Last week we had a NCAA violations report released, this week the findings of a health and safety audit were made public, this weekend we have a speaker coming that a lot of people are angry about (which we cannot do a damn thing about), people are mad at me because we are implementing a new system for reading and displaying names at commencement, we might have protests at our commencement ceremonies, and we just found out that Westboro Baptist is coming to campus in the next couple of weeks. So, this very nice gesture really meant a lot to me during this time of significant YUCK. The Sacramento Police Department believe that they have caught the East Bay Rapist/Golden State Killer/ Original Night Stalker!!!!!!!!!!!!!!!!! YES MICHELLE MCNAMARA!! His little penis is TOAST.