So You Want to Talk About Race by Ijeoma Oluo
In So You Want to Talk About Race, Editor at Large of The Establishment Ijeoma Oluo offers a contemporary, accessible take on the racial landscape in America, addressing head-on such issues as privilege, police brutality, intersectionality, micro-aggressions, the Black Lives Matter movement, and the "N" word. Perfectly positioned to bridge the gap between people of color and white Americans struggling with race complexities, Oluo answers the questions readers don't dare ask, and explains the concepts that continue to elude everyday Americans.
I really appreciated the messages in this book. Oluo's writing is clear, authentic, accessible, and straightforward. I would highly recommend this to anyone who is struggling to talk about these issues or who truly believes that they "do not see color." She gives a lot of great examples and language to use in everyday conversation to make critical points about structural injustices. I really wish I had read something like this in high school because I think I would have been a different kind of person a lot sooner in life.
Dumplin' by Julie Murphy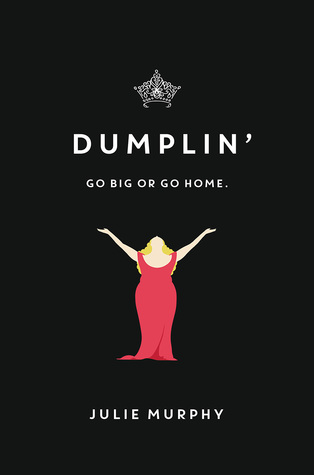 Dubbed "Dumplin'" by her former beauty queen mom, Willowdean has always been at home in her own skin. Her thoughts on having the ultimate bikini body? Put a bikini on your body. With her all-American-beauty best friend, Ellen, by her side, things have always worked . . .  until Will takes a job at Harpy's, the local fast-food joint. There she meets Private School Bo, a hot former jock. Will isn't surprised to find herself attracted to Bo. But she is surprised when he seems to like her back.

 

Instead of finding new heights of self-assurance in her relationship with Bo, Will starts to doubt herself. So she sets out to take back her confidence by doing the most horrifying thing she can imagine: entering the Miss Teen Blue Bonnet Pageant—along with several other unlikely candidates—to show the world that she deserves to be up there as much as any twiggy girl does.

 

Along the way, she'll shock the hell out of Clover City—and maybe herself most of all.
What a wonderfully unexpected delight this story was! It actually made me almost miss the drama of my small hometown for a hot minute. I feel like I am partially biased in my joy of it because it does take place in small town Texas and features endless Dolly Parton love, but it was a nice mental break from this shitshow country. The movie is going to AMAZING.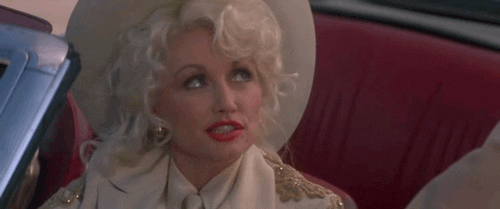 Caught in the Revolution: Petrograd, Russia, 1917 – A World on the Edge by Helen Rappaport
I love Helen Rappaport's work and anything about a society on the brink of disaster/war, and this one did not disappoint!
Between the first revolution in February 1917 and Lenin's Bolshevik coup in October, Petrograd (the former St Petersburg) was in turmoil – felt nowhere more keenly than on the fashionable Nevsky Prospekt where the foreign visitors and diplomats who filled hotels, clubs, bars and embassies were acutely aware of the chaos breaking out on their doorsteps and beneath their windows.

 

Among this disparate group were journalists, businessmen, bankers, governesses, volunteer nurses and expatriate socialites. Many kept diaries and wrote letters home: from an English nurse who had already survived the sinking of the Titanic; to the black valet of the US Ambassador, far from his native Deep South; to suffragette leader Emmeline Pankhurst, who had come to Petrograd to inspect the indomitable Women's Death Battalion led by Maria Bochkareva.
I actually chuckled out loud several times reading the misadventures of the hoity-toity British who kept getting caught up in revolutionary shenanigans.
This is not a particularly easy read and it is chock full of meticulous details, but I loved it. People are wild, y'all.