To All the Boys I've Loved Before by Jenny Han
If you are still not on the Lara Jean bus, then WHAT ARE YOU DOING. These books (and the movie) are such a delight and welcome reprieve from the terrible realities of life. When I find something I love, I love it ALL THE WAY, and the Song girls are no exception. I have torn through these books! I was really surprised by how much I was not into book Peter because he is 80% less charming without Noah Centineo. I could not understand why she even liked him by the end.
I LOVED the first book as we got so much more of Lara Jean's inner thoughts and more information about her family. Also, Kitty is younger, but still amazing in the books! She reminds me so much of Sari in that she is just doing her own thing with no shame. I also relate so much to Lara Jean and living too much of your life in your own head. It's so much safer than reality! This is a habit that I am still trying to overcome, but social anxiety is REAL and there are so many things that can go wrong!
P.S. I Still Love You by Jenny Han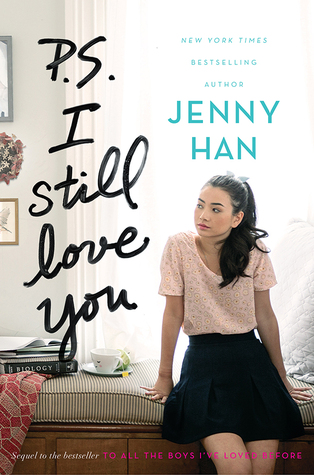 Book two! Whoa that hot tub situation was SO PROLONGED AND AWFUL in the books! I am so so thankful that I am not a youth in the time of social media. I also was really angry with peter the ENTIRE time because of the Gen stuff. NOT COOL. Your ex-girlfriend needs to make some new friends if you are all she has. Yes, I'm petty. Ain't nobody got time for all of those blurred lines. Also, John Ambrose McClaren sounds DREAMY. I am totally on board with this despite my love of movie Peter. I know John is supposed to be blonde, but this is what I pictured the entire time they were dressed up for the party: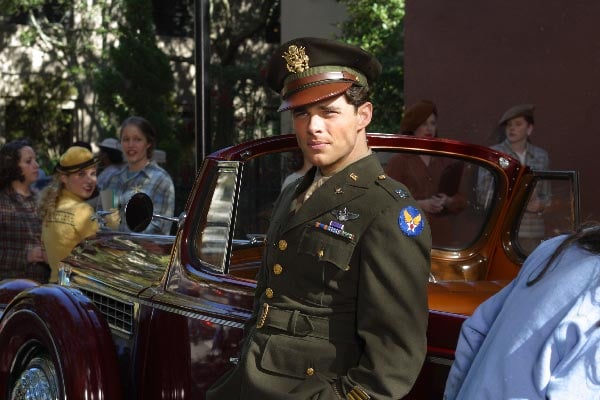 Allie, you picked the WRONG MAN. Anyway, I get frustrated with Peter a lot and how much time Lara Jean spends complimenting and flattering him to keep him happy. I do get it though. Who would ever want to make this guy sad? NOT ME.
So, in conclusion, also loved the second book and all of its teen melodrama!
Always and Forever, Lara Jean by Jenny Han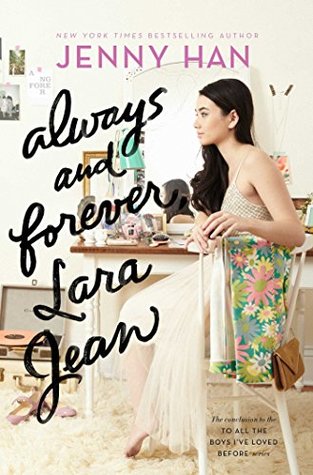 The final book (*SOBS*). I remember the stress of applying to college and worrying about where you would or would not get accepted all too well. It just feels like EVERYTHING about the rest of your life is on the line. When, in reality, life would probably work out just fine if you go to somewhere other than your dream school. Life changes so much during college anyway, and there is no way to predict who you will be and what you will want by the end. Of course, that is impossible to see when you're 17. I really enjoyed this book and the story line felt natural. I was happy with the ending even though I am bummed to be at the end of Lara Jean's stories. Maybe we can pester Jenny Han to create a Kitty series?
They BETTER make the rest of these movies!!!!!!!!!!!!! Please feel free to share your thoughts and feelings in the comments so we can really hash this out.