Circe by Madeline Miller
I had never even heard of this book (how?), but it was recommended to me right before we left for Dallas so I downloaded it for the flight. What an unexpected pleasure it was! I could not get enough of this story and it was so nice to fall into Greek mythology again. I haven not thought about most of these figures in probably 15 years. On a slightly embarrassing note, I was almost halfway through it before I remembered that her name is pronounced as "Kir-kee" and not "Cersei" (as in Lannister).
Summary:
In the house of Helios, god of the sun and mightiest of the Titans, a daughter is born. But Circe is a strange child–not powerful, like her father, nor viciously alluring like her mother. Turning to the world of mortals for companionship, she discovers that she does possess power–the power of witchcraft, which can transform rivals into monsters and menace the gods themselves.

 

Threatened, Zeus banishes her to a deserted island, where she hones her occult craft, tames wild beasts and crosses paths with many of the most famous figures in all of mythology, including the Minotaur, Daedalus and his doomed son Icarus, the murderous Medea, and, of course, wily Odysseus.

 

But there is danger, too, for a woman who stands alone, and Circe unwittingly draws the wrath of both men and gods, ultimately finding herself pitted against one of the most terrifying and vengeful of the Olympians. To protect what she loves most, Circe must summon all her strength and choose, once and for all, whether she belongs with the gods she is born from, or the mortals she has come to love.
I mostly enjoyed The Luckiest Girl Alive, but I did not care for this at all. I guess I am at a point in life where I do not want to read an entire book about women being totally shitty to each other. Tangent: Competition among women is awesome and we SHOULD be ambitious.I hate that whole "real queens fix each other's crowns" nonsense because, in my opinion, it is telling women not to be competitive. Women should support each other, but not at the cost of opportunity. Men sure are not worried about fixing each other's crowns. I WANT THE CROWN. Everyone in this book was an asshole, and not the kind of asshole I can get behind (like Alexis Carrington Colby).
Summary:
When five hyper-successful women agree to appear on a reality series set in New York City called Goal Diggers, the producers never expect the season will end in murder…

Brett's the fan favorite. Tattooed and only twenty-seven, the meteoric success of her spin studio—and her recent engagement to her girlfriend—has made her the object of jealousy and vitriol from her castmates.

 

Kelly, Brett's older sister and business partner, is the most recent recruit, dismissed as a hanger-on by veteran cast. The golden child growing up, she defers to Brett now—a role which requires her to protect their shocking secret.

Stephanie, the first black cast member and the oldest, is a successful bestselling author of erotic novels. There have long been whispers about her hot, non-working actor-husband and his wandering eye, but this season the focus is on the rift that has opened between her and Brett, former best friends—and resentment soon breeds contempt.

 

The Favorite Sister explores the invisible barriers that prevent women from rising up the ranks in today's America—and offers a scathing take on the oft-lionized bonds of sisterhood, and the relentless pressure to stay young, relevant, and salable.
I thought the story really dragged and a lot of it was quite confusing. I understand the point it was attempting to make, but instead of focusing on societal pressures, I felt like it was just women being manipulative asshats to one another. None of the "shocking reveals" really surprised me. I thought the person who is the actual murderer was just a plot device for the shock and it did not actually make sense. I guess I can only stand so many pages of deeply shallow and dysfunctional women who are not actually accomplishing anything.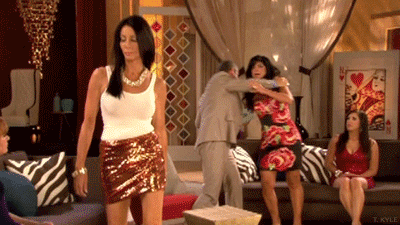 The Court of the Last Tsar: Pomp, Power and Pageantry in the Reign of Nicholas II by Greg King
This is my second favorite Romanov book (the first being the OG 1967 seminal work Nicholas and Alexandra by Robert K. Massie) and even though I have read it several times, I still learn so much with each reading. If you enjoy lifestyles of the obscenely rich, famous, and royal, then this if for you! In my opinion, it is the most exhaustive look at life in Imperial Russia (for the rich, no one cares about the poors of course). It includes court customs, jewelry, aristocratic intrigue, pageantry, the figures involved, fashion, and more! So many details! I highly recommend it if you want a deep dive into their world.