The Immortalists by Chloe Benjamin
Heather lent me an early copy of this before Christmas because she had interviewed the author. It is SO COOL to have a friend who is a book critic.
It's 1969 in New York City's Lower East Side, and word has spread of the arrival of a mystical woman, a traveling psychic who claims to be able to tell anyone the day they will die. The Gold children—four adolescents on the cusp of self-awareness—sneak out to hear their fortunes.

The prophecies inform their next five decades. Golden-boy Simon escapes to the West Coast, searching for love in '80s San Francisco; dreamy Klara becomes a Las Vegas magician, obsessed with blurring reality and fantasy; eldest son Daniel seeks security as an army doctor post-9/11; and bookish Varya throws herself into longevity research, where she tests the boundary between science and immortality.
I got through this book quickly because I was deeply into the stories of three of the four Gold kids. I felt like the fourth story didn't meld as well with the others, but I still enjoyed it overall. There were sections I found gripping and devastating, and parts I didn't really care for. There is also a character that shows up throughout several of the stories who I was SURE was connected somehow, but oddly wasn't. Overall I would recommend it.
I also know that I definitely do not need to know when I am going to die. I feel like I would easily make terribly irresponsible decisions if I knew it was sooner than later. Although, by behaving more irresponsibly than I normally would, am I bringing death sooner? Maybe I would have less anxiety and treat life as more precious if I knew? Much to ponder. Would you want to know?
The Boat Runner by Devin Murphy
It is odd to me now that all World War II novels are likened to All the Light We Cannot See or The Nightingale. They all take place around the same time, but other than that I do not see the comparisons. It annoys me. Anyway, The Boat Runner:
In the tradition of All The Light We Cannot See and The Nightingale, comes an incandescent debut novel about a young Dutch man who comes of age during the perilousness of World War II.

 

Beginning in the summer of 1939, fourteen-year-old Jacob Koopman and his older brother, Edwin, enjoy lives of prosperity and quiet contentment. Many of the residents in their small Dutch town have some connection to the Koopman lightbulb factory, and the locals hold the family in high esteem.

On days when they aren't playing with friends, Jacob and Edwin help their Uncle Martin on his fishing boat in the North Sea, where German ships have become a common sight. But conflict still seems unthinkable, even as the boys' father naively sends his sons to a Hitler Youth Camp in an effort to secure German business for the factory.

When war breaks out, Jacob's world is thrown into chaos. The Boat Runner follows Jacob over the course of four years, through the forests of France, the stormy beaches of England, and deep within the secret missions of the German Navy, where he is confronted with the moral dilemma that will change his life—and his life's mission—forever.
I didn't care for the main character Jacob much, but I had to continually remind myself that he was young and therefore a bit of a knucklehead. I did like that it followed someone with a shifting moral compass who was constantly struggling to find his place in a war. I also felt like his logic and choices were true to someone his age. I really loved Uncle Martin though. He was an excellent character. I also imagined him as Chris Hemsworth in Heart of the Sea which probably only served to further endear me to him.
What was most interesting about the book was that I had NO IDEA about the use of midget submarines by the Germans. NO CLUE. When I asked my dad if he knew about them I got his version of this face: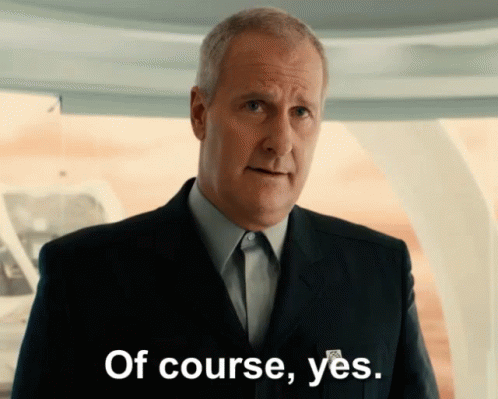 WHERE HAVE I BEEN?
Anyway, I think I might have blocked out their existence because they are all of my claustrophobic nightmares wrapped up in one craft. This is a man sitting in a tiny bubble with a missile attached to the bottom of his vessel:
And then they looked like this in the water:
*hyperventilates*
And they could also be submerged.
For the Neger model, 80% of the operators were killed. There were soldiers how launched in that thing who just never came back. Can you imagine being lost at sea while trapped in that thing???? NOPE. Anyway, I had a very hard time reading that part of the book and had a terrible time sleeping for several nights because I couldn't stop thinking about the sheer terror of being in there.
A Wrinkle In Time by Madeleine L'Engle
I never read this as a kid for several reasons, but mostly because the cover of the copy we had was creepy as hell.
WHAT IS HAPPENING.
I was much relieved to learn that my friend Heather avoided it for this same reason. WTF illustrators?? I think I missed my window for enjoying this book because I didn't like at all. Large pieces of it made no sense and all of the problems were solved too easily (I know it's a children's book and that this an unreasonable comment). I also didn't expect that there would be so many religious references. I finally realized that I need to accept that I don't enjoy science fiction/fantasy. I don't like reading it, but I do enjoy watching it, so I will definitely be seeing the movie.
I would also like to put in a fantasy request for a Mindy Kaling and Reese Witherspoon premium cable drama where Mindy Lahiri and Elle Woods are solving crimes with style and an abundance of confidence.