I have been reading a lot more lately (and listening to more podcasts) as it is a much-needed escape from the toxic masculinity that is RAGING right now. Yuck. So, let's chat books and cults!
Escaping NXIVM by CBC News
NXIVM (pron: Nexium) calls itself a humanitarian community. Experts call it a cult. Uncover: Escaping NXIVM is an investigative podcast series about the group, its leader Keith Raniere and one woman's journey to get out.
In general, I struggle to have compassion for adults who join this kind of crap. I have empathy for people who are looking to belong and find meaning in their life, but COME ON. For one, the minute anyone proclaims that they are the smartest or one of the smartest people in the world – abort. Two, when it costs thousands of dollars – abort. Three, if they try to BRAND YOUR BODY – abort. Four, do not join something that makes you give your deepest darkest secrets as collateral!!! ABORT. I could have screamed at that part.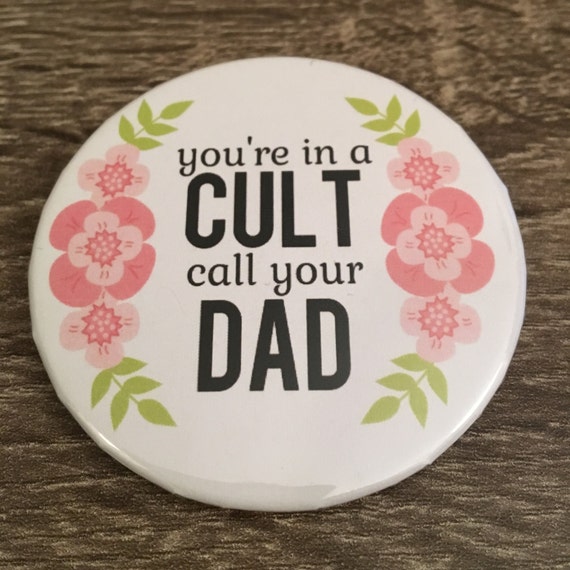 Sorry. I know that is mean, but it is not like these were people who were brainwashed as children and know nothing different. While I feel for Sarah's deep desire to be a part of something meaningful, I did not find much of what she said to be credible. I believe that it was as awful as she claims, but she also stayed for 12 years. And made enough money that she and her husband now have a nice place in Vancouver – $20,000 a month at one point.
I do not think she reported what was happening out of a desire to stop it, but to protect her own skin. I was grossed out by how completely thrilled she was by the attention she was receiving. She took part in defrauding and deceiving people. She had her own "slaves." It was obviously smart for her to save her own ass, but a lot of people are destroyed because of this. And now she is starring in a docuseries about it.
I also cannot understand how her husband never saw the brand. HOW?? I know they talked about sleeping in separate rooms, but I still do not understand this. I also do not believe that she did not sleep with Keith. I would not want to admit it either, but come on. Finally, I find it confusing that she seems so shocked that Keith was actually behind DOS. Of course he was! It was HIS CULT. I realize that good and smart people get sucked into this kind of crap all the time, but I fail to have sympathy for Sarah because of how much she benefited and how long she stayed. She chose to be a part of something that required collateral and she chose to lie as part of hers. She is the one who told those lies that hurt her family.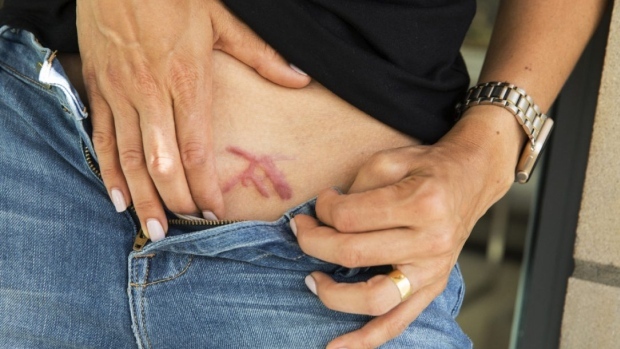 Bitten by Witch Fever: Wallpaper & Arsenic in the Victorian Home by Lucinda Hawksley
'As to the arsenic scare a greater folly it is hardly possible to imagine: the doctors were bitten as people were bitten by the witch fever.' ― William Morris on toxic wallpapers, 1885. Bitten by Witch Fever presents facsimile samples of 275 of the most sumptuous wallpaper designs ever created by designers and printers of the age, including Christopher Dresser and Morris & Co. For the first time in their history, every one of the samples shown has been laboratory tested and found to contain arsenic. Interleaved with the wallpaper sections, evocative commentary guides you through the incredible story of the manufacture, uses and effects of arsenic, and presents the heated public debate surrounding the use of deadly pigments in the sublime wallpapers of a newly industrialized world.
I checked this out from my local library and it is SO SO GORGEOUS. I cannot recommend it enough. While I wish there was about 400 times as much information in it, the wallpaper samples more than make up for it. SUPERB.
Becoming Nicole: The Transformation of an American Family by Amy Ellis Nutt
When Wayne and Kelly Maines adopted identical twin boys, they thought their lives were complete. But it wasn't long before they noticed a marked difference between Jonas and his brother, Wyatt. Jonas preferred sports and trucks and many of the things little boys were "supposed" to like; but Wyatt liked princess dolls and dress-up and playing Little Mermaid. By the time the twins were toddlers, confusion over Wyatt's insistence that he was female began to tear the family apart. In the years that followed, the Maineses came to question their long-held views on gender and identity, to accept and embrace Wyatt's transition to Nicole, and to undergo an emotionally wrenching transformation of their own that would change all their lives forever.

 

Becoming Nicole chronicles a journey that could have destroyed a family but instead brought it closer together. It's the story of a mother whose instincts told her that her child needed love and acceptance, not ostracism and disapproval; of a Republican, Air Force veteran father who overcame his deepest fears to become a vocal advocate for trans rights; of a loving brother who bravely stuck up for his twin sister; and of a town forced to confront its prejudices, a school compelled to rewrite its rules, and a courageous community of transgender activists determined to make their voices heard. Ultimately, Becoming Nicole is the story of an extraordinary girl who fought for the right to be herself.
Wow is all I have to say. There were so many things that Nicole experienced that I never even thought about. The parts detailing their legislative battle are extraordinary. It should not be that hard to be yourself. Somehow, I also never thought much about how early in life someone could know that they were not in the right body. Everyone I know who has transitioned has done so as an adult (over 30), but I never spent much time thinking about children in this situation. I highly recommend this novel and Nicole's story. What an incredible journey.
Puddin' by Julie Murphy
Millie Michalchuk has gone to fat camp every year since she was a girl. Not this year. This year she has new plans to chase her secret dream—and to kiss her crush. Callie Reyes is the pretty girl who is next in line for dance team captain and has the popular boyfriend. But when it comes to other girls, she's more frenemy than friend. When circumstances bring the girls together over the course of a semester, they will surprise everyone (especially themselves) by realizing they might have more in common than they ever imagined.
This book was super super sweet. I did not feel as connected to Callie and Millie as I did with Dumplin', but I still enjoyed the book a lot. Overall, I thought the characters were relatable and there were feel good moments aplenty.