Last week, my childhood friend Amanda Ghagar announced that she is running for Judge of the 68th District Court of Dallas. If she wins, she will be the first Iranian-American Judge elected in Texas history.
I've known Amanda since we were little kids, and she is one of the smartest and hardest working people I've ever encountered. In fact, for many years we were in a gifted and talented program (still not sure what I was doing there, but OH WELL) together and I didn't like her because she always got a higher grade on projects than I did. I was a horribly competitive child and generally terrible person. Eventually, I got over that and accepted that she was just a lot smarter than me. Amanda is from my little rural hometown where a lot of people are low-income, but Amanda's family faced a lot of financially difficult situations when she was young. Despite that, Amanda showed up to school every day smiling and ready to work harder than anyone else.
She also made political waves in our high school when she started the first Young Democrats Club. As a very conservative Republican at that time, I remember thinking she had lost her mind. People even tried to refuse to let them use or rent space because it was so radical! And there were only three or four of them in the dang club. How much damage could they have possibly done??? A war on Christmas – that's what.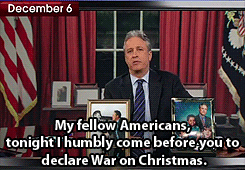 Anyway, back to Amanda, she graduated from our high school and went to the University of Texas at Austin on a full scholarship (told you she was a smartie), then on to the University of Illinois College of Law. Since earning her law degree, she's been working in civil law. When the immigration issues erupted earlier this year, she was camped at the airport for days providing free legal aid to people who were having visa issues. As a child of an Iranian immigrant, this issue was deeply personal for her, but also, she's just a good person who cares about other people. Imagine that?
Here is her statement about why she is running:
I am passionate about a fair and just judiciary and giving a voice to those who have not been heard. I am tough, compassionate, fair, and qualified, with more than eight years of civil law experience. Every person who walks into my courtroom can rest assured that I share some perspective with them. I have advocated for plaintiffs and defendants. I have represented individuals, as well as both for-profit and nonprofit companies. I have experienced bias based on qualities that I cannot change, such as gender, perceived ethnic background, and, as a child, my low socioeconomic status. I am excited to bring an impartial passion for the law in the courtroom, and I am driven to use every opportunity afforded to me by the citizens of Dallas County to build bridges into the judiciary and legal profession for those groups underrepresented. I believe my personal experiences and my professional experience advocating for a wide range of clients and subject matter on both sides of the bar make me uniquely qualified to serve as Judge of the 68th District Court.
Amanda is the type of intelligent, thoughtful, and compassionate person that many of us want to see in leadership positions – particularly in the courtroom. I hope that you will take a moment to visit her website, like her Facebook page, or even donate a few dollars to her campaign. And, most importantly if you live in her district, get out there and VOTE! She has no idea I wrote this, but I just feel so proud to know a woman like her. Running as a first-time candidate is challenging and intimidating, so she can use all of the words of encouragement that you have!