Ida B. Wells! This one is pretty long, but completely worth it.
Ida B. Wells was an activist and writer who gained international attention for her publications about the lynchings of African Americans in the South in the 1890s. She was born into slavery in 1862 Mississippi. After emancipation, her father enrolled in Rust College. He was not able to complete his degree because he had to work to support his family, but Ida followed in his footsteps and enrolled at 16. Unfortunately, she was expelled after confronting the college president with "rebellious behavior."
Ida was no shrinking violet. While visiting her grandmother, she learned that there had been an outbreak of yellow fever in her hometown. Sadly, both parents and her infant brother died during the epidemic. Friends and family believed that the six remaining Wells children should be split up or sent into foster care. Ida pushed back, and was able to keep her younger siblings together by working as a teacher at a black elementary school. Her grandmother, family, and friends helped watched the children while she was working. Her interest in politics, race, and the causes of African Americans was ignited by her resentment that white teachers made $80 a month while she was only paid $30. In the 1880s, she moved from Mississippi to Memphis with some of her siblings in search of better pay.
On a side note, I think this is such a pretty picture. She looks so young and determined in it.
Her first real experience with activism came during a train ride from Memphis to the rural area where she taught. The Supreme Court had ruled against the Civil Rights Act of 1875 which sided with the railroad companies that allowed the racial segregation of passengers. Despite having purchased a first-class ticket, Ida was ordered to give up her seat and move to the smoking car. Naturally, she refused. And when she began protesting the treatment of African Americans in the south, two men and the conductor dragged her off the train.
Ida was not having it, and when she returned to Memphis she hired a lawyer and sued the Chesapeake and Ohio Railroad Company. And she gained publicity for her case by writing an article in The Living Way (a newsletter for African American churches) about her experience.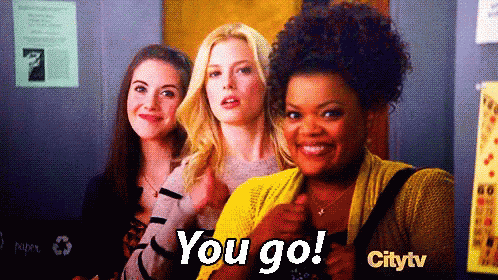 The court decided in her favor and she was awarded $500. Unfortunately, the railroad company appealed, and the Supreme Court of Tennessee reversed the decision and ordered Ida to pay court fines. The Court stated this bullshit: "We think it is evident that the purpose of the defendant in error was to harass with a view to this suit, and that her persistence was not in good faith to obtain a comfortable seat for the short ride." Asshats.
But Ida would not be silenced! She started writing about Jim Crow Laws for editorials in Black newspapers under the pseudonym "Iola." She was even offered an editorial position for the Evening Star in DC. She went on to purchase a share in the Memphis newspaper, The Free Speech and Headlight, where she continued to write about civil rights and the causes of African Americans. Unfortunately, she was fired from her teaching job by the Memphis Board of Education because many of her articles criticized the conditions of schools for children of color in the area. I highly doubt that the deplorable condition of schools for children of color was news to anyone.
In 1892, she quickly became one the most vocal anti-lynching activists in the country after learning that her friend had been lynched alongside two other men. The three men were Calvin McDowell, Thomas Moss (her friend), and Henry Stewart. They owned a local grocery store, and their success angered the white owners of a store across the street. The white men confronted the Black businessmen for having the audacity to be successful. A scuffle ensued where a few of the white men received injuries, and the three black business owners were arrested and jailed. A white mob captured the men by breaking into the jail, then lynched them. The murders occurred in 1892, but it could easily be a story from today.
Ida was so outraged by their deaths, that she launched her own investigation of lynching in the United States. She returned to a Memphis where Black people were fleeing and stated, "There is, therefore, only one thing left to do; save our money and leave a town which will neither protect our lives and property, nor give us a fair trial in the courts, but takes us out and murders us in cold blood when accused by white persons." In the end, more than 6,000 Black citizens of Memphis left while others stayed and boycotted white businesses.
She began touring the area and speaking about lynching at African American women's clubs. She raised over $500 to investigate and publish her results. She first published a pamphlet later that year that detailed her findings, it was titled "Southern Horrors."
She continued to give lectures and wrote books. Through her work, she challenged the "rape myth" (typically the rape of a white woman by a black man) that was so frequently used to necessitate and justify the lynching of African Americans. She found that instead of rape, African American lynch victims had challenged the authority of white people or had successfully competed against white people economically, in business, or in politics. As a result of her work, a white mob threatened to kill her and destroyed the offices of her newspaper. Modern studies support her research finding that lynchings were higher when marginal whites where threatened with uncertain economic conditions [source].
After the mob violence, Ida left Memphis in order to continue her advocacy and work. She lived for a while in England where in 1894 she established the British Anti-Lynching Society. She also used her connections in Britain to shame the racist practices of the United States. In 1895, she returned to the United States to live in Chicago where she married a local attorney and newspaper editor, Ferdinand L. Barnett. Despite having four children, Ida kept fighting and working to advance the causes of civil rights and suffrage (see articles below on issues with that cause). One of my favorite tidbits about Ida is that she was allegedly one of the first American women to keep her last name after marriage. AND her wedding announcement was on the front page of the New York Times. THE NEW YORK TIMES! You go, Ida.
Before returning to Chicago, Ida had also protested the exclusion of African Americans in the 1893 World's Columbian Exposition in Chicago. She helped launch the National Association of Colored Women (NACW) three years later. She was a founding member of the National Association for the Advancement of Colored People (NAACP) in 1909 and actively campaigned for women's suffrage. There is some disagreement with what happened, but she is not listed as an original founder of the NAACP. She and W.E.B. Du Bois seemed to have had some friction. He claims that she asked to be left off and she wrote that he deliberately excluded her. RUDE.
Ida died at the age of 69 in Chicago. Her Chicago residence is a designated Chicago Landmark. What a life!
Further information:
The Biography website has a nice video about her.
The New York Times has an excellent article on the correlation between police violence and lynchings. They specifically focus on speeches that Ida gave regarding violence against Black Americans.
NRP has a piece ("The Root: How Racism Tainted Women's Suffrage") on Wells and her struggles with the suffrage movement and the Women's Christian Temperance Union regarding the lack of support by white Americans for the anti-lynching movement.
Sources:
Biography
"The Memphis Diary of Ida B. Wells"
National Park Service
National Women's History Museum
The New York Times