Last the last two weeks, the world lost two incredibly courageous young women. Nusrat Jahan Rafi was a 19-year-old student from Feni, Bangladesh. She was studying at an Islamic school, and on March 27 reported that the headmaster had repeatedly touched her inappropriately. She gave a report at the local police station where she was filmed by an officer while giving her statement. According to reports, she was visibly distressed in the video and frequently covered her face. The policemen responded that her complaint was "no big deal."
Women and girls in Bangladesh largely keep their experiences of sexual violence or harassment silent due to fear of retribution or being shamed. The fact that Nusrat went to a police station to report her experience is extraordinarily brave.
On April 6, Nusrat's brother tried to take her to school as usual so she could could sit for her final exams. He was not allowed to enter the premises. According to Nusrat's later statement, a fellow female student took her into the school. The student said that a friend was being beaten up on the roof, and she led Nusrat there. When they reached the rooftop, Nusrat was surrounded and pressured to withdraw her complaints against the headmaster. She refused, and they doused her in kerosene and set her on fire.
According to the police, the attempt was an effort to make it look like suicide. Despite experiencing burns on 80% of her body, she managed to flee the scene. She had been held down by her head, so she did not experience burns there which allowed her to give a statement to the police. She was taken to a local hospital, but they were unable to treat the burns, so she was put into an ambulance for transport to Dhaka Medical College. Fearing she might not survive, Nusrat bravely recorded her statement on her brother's phone. She stated, "The teacher touched me, I will fight this crime until my last breath." Despite the incredible pain she must have been in, she managed to detail the violence she had experienced and even named some of the attackers who were her classmates.
On April 10, Nusrat died. Her story had dominated the Bangladeshi news cycle, and thousands attended her funeral.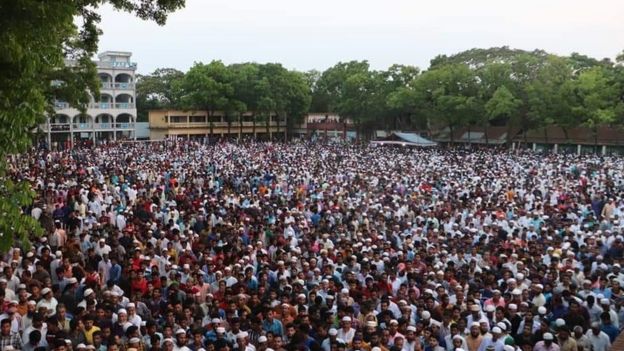 So far, 15 people have been arrested for her murder, including two male students who are believed to have organized her killing. The headmaster remains in custody, and the police officer who filmed Nusrat's complaint has been removed and transferred to another department (FIRE THAT MOTHER F*CKER UGHHHHHH).
Nusrat's death has sparked protests across the country. It is tragic that her case brought national outrage only after her horrific attack, but I hope this begins a larger movement for change to protect survivors of sexual assault and harassment. Nasrat was an incredibly strong young woman, and I want to believe that the loss of her life will not be in vain.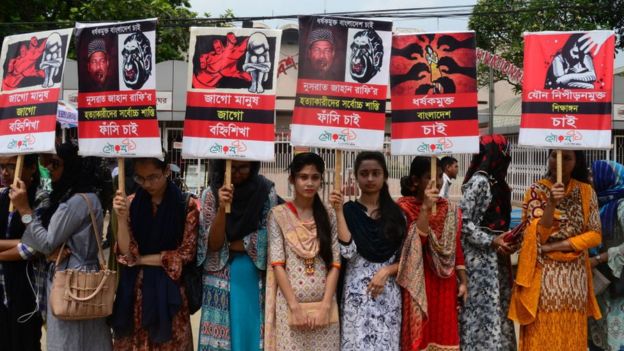 Last Friday, 29-year-old journalist Lyra McKee was killed during a night of violence in Derry, Northern Ireland.
Lyra was there covering militant action and rioting by the New Irish Republican Army. Lyra was with police officers near the area of Creggan which is a predominantly Catholic part of the city. The police were carrying out searches over concerns that there would be violence to commemorate the 1916 Easter Rising rebellion as there had been in previous years. A riot erupted in which gasoline bombs were thrown and shots were fired.
While Lyra was covering the unrest, she was shot in the head while standing with police. She was rushed by law enforcement to a local hospital, but did not survive. Her partner, Sara Canning, has called it a "barbaric act" and stated, "Victims and LGBTQI community are left without a tireless advocate and activist and it has left me without the love of my life, the woman I was planning to grow old with." Lyra had moved to Derry only a year earlier with Sara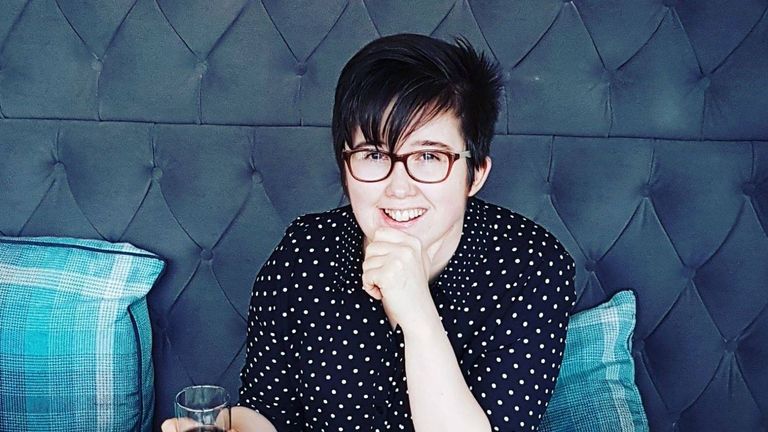 In 2016, Lyra was named by Forbes Magazine as one of their "30 under 30" in the media. She was working on a book that she was planning to publish in 2020. You can watch a TedX Talk that Lyra gave in 2017 on the importance of changing religious teachings on LGBT people in order to save lives.
Ugh, these deaths makes my heart hurt so much. Both Nasrat and Lyra seem like they were such shining stars who had incredibly bright futures ahead of them. I hope the world remembers them both as they bravely fought for the things they believed in and for protection of the vulnerable.