I keep hearing people brag about not voting and it infuriates me. It's not cute or charming or revolutionary to not participate in democracy. No candidate is perfect, but apathy is not acceptable. Today I would like to talk about a woman who who lost her life fighting for voting rights, Viola Liuzzo.
Viola was born in 1925 in Pennsylvania to a coal miner and teacher. When Viola was six, her father lost his hand in a mine explosion. Between his loss of work and the Great Depression, the family quickly descended into poverty. They moved to the South so her mother could pursue a teaching position, but they moved frequently as available work was sporadic.
Viola never finished a school year in the same place she began it, and the family lived in a one-room shack without running water. Viola's youth spent in poverty in Tennessee would have profound impact on her as she grew up. She never forgot the injustice and racism that she witnessed in the segregated South.
In 1941, the family moved to Michigan in order for her father to assemble bombs at the Ford Motor Co. Viola dropped out of high school after her freshmen year, then eloped at 16. The marriage ended quickly, and she returned to live with her family who had relocated to Detroit. Detroit was a heavily segregated city with racial tensions that often ended in riots and violence.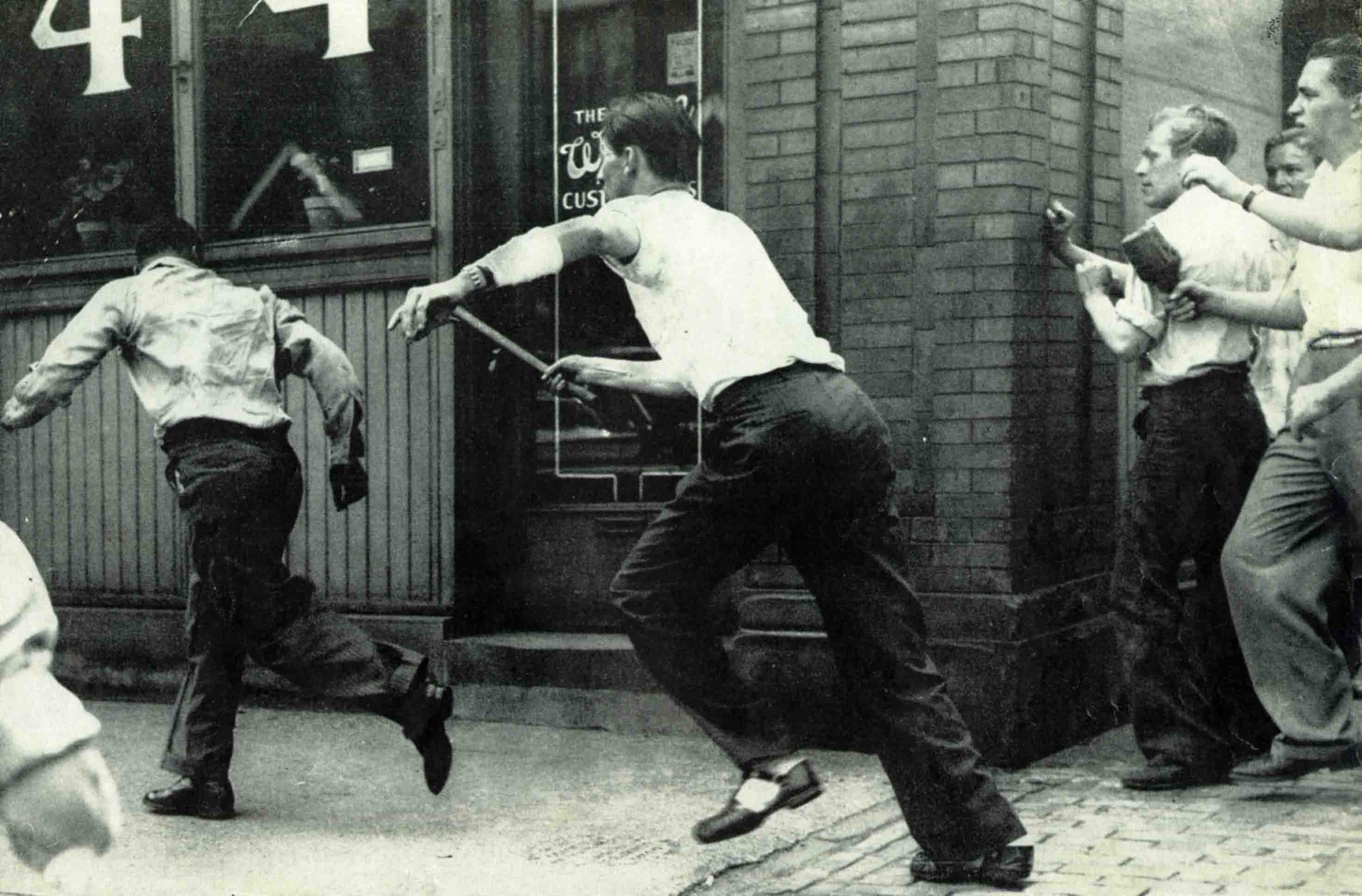 Viola married George Argyris in 1943, but they divorced in 1949 after having two children. She next married Anthony Liuzzo and had three more children. In 1962, she returned to school and enrolled at Wayne State. In 1964, she began attending the First Unitarian Universalist Church of Detroit. Soon after, she also joined the NAACP (National Association for the Advancement of Colored People). Viola's activism was stoked by her friendship with Sarah Evans who was African American. The two became close friends as they shared similar viewpoints and talked frequently about the civil rights movement.
Viola helped organize protests in Detroit, attended civil rights conferences, and worked for the NAACP. In Detroit, she protested the city laws that allowed children to drop out of school more easily. She withdrew her five children and homeschooled them. She was eventually arrested and plead guilty, then was placed on probation.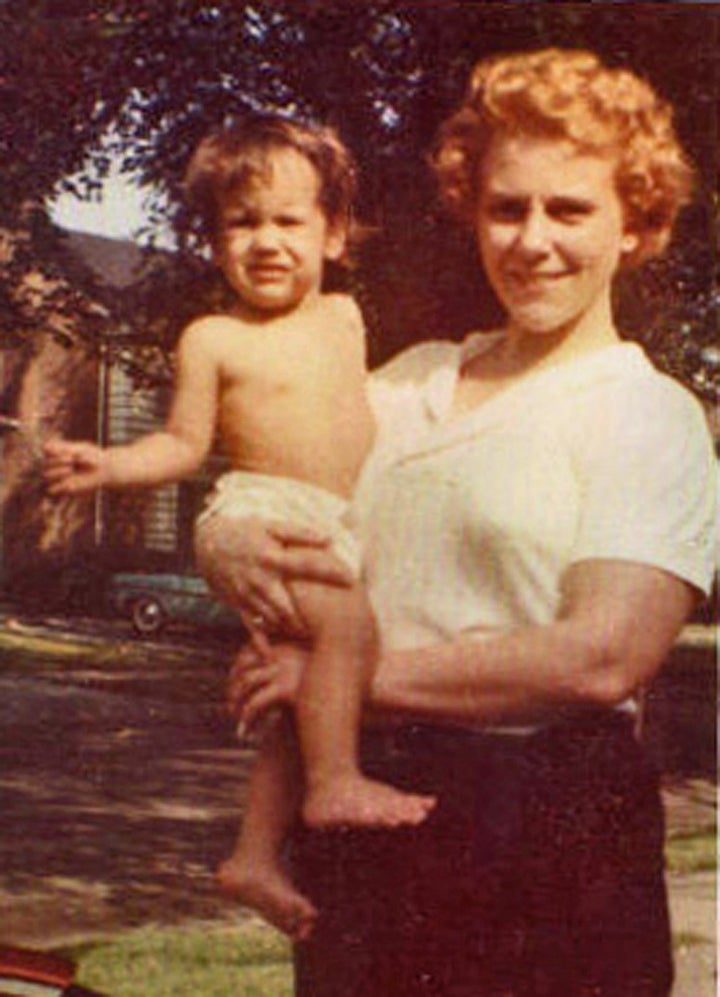 Jimmie Lee Jackson was at a demonstration for voting rights when he was brutally beat to death by state troopers in Marion, Alabama in February 1965. His murder stoked activists and fueled the fight for civil rights that was ongoing in Selma, Alabama.
The next month, the March on Selma was organized. Governor Wallace (the WORST) banned the march, but the protesters proceeded anyway. As the six hundred participants crossed the Edmund Pettus Bridge, they were met with state troopers. The Troopers attacked the marchers with tear gas, whips, and clubs. In all, 17 were hospitalized after the troopers caused fractured bones and bashed their heads. A second march took place two days later, led by Reverend Martin Luther King, Jr. The police met the marchers again, but let them pass in peace. That evening, marcher and activist James Reeb was murdered by a group of white people.
Viola was outraged by the events unfolding in Alabama. She participated in a march at Wayne State, then traveled to Selma to support the protests there. She believed that civil rights "was everybody's fight," and left her children behind with family to travel south. She connected with the Southern Christian Leadership Conference where she was tasked with welcoming and recruiting volunteers, shuttling volunteers and marchers to and from airports and bus stations in her car, and delivering aid to stations.
A third march began on March 21 with over 3,000 participants including Coretta Scott and Rev. Martin Luther King, Jr. The march from Selma to Montgomery took five days, and Viola participated for several including the final march on the state capitol. In front of the capitol flying the Confederate flag (ugh), King addressed a crowd of over 25,000 and called it "a shining moment in American history."
Viola and Leroy Moton, a 19-year-old African American, shuttled marchers and volunteers back to Selma after the march. As they drove along Route 80, a car attempted to force them off the road. Viola and Leroy dropped off their passengers in Selma, then started back to Montgomery to pick up more folks. They were harassed when they stopped at a gas station, and when they were later stopped at a light, a car with four Klan members in it pulled up alongside them. When they saw that the car held a white woman with a black man, they started following Viola and Leroy. They attempted to outrun them, but the Klan members overtook her car and shot at them. Viola was hit twice in the head, mortally wounding her. She was only 39.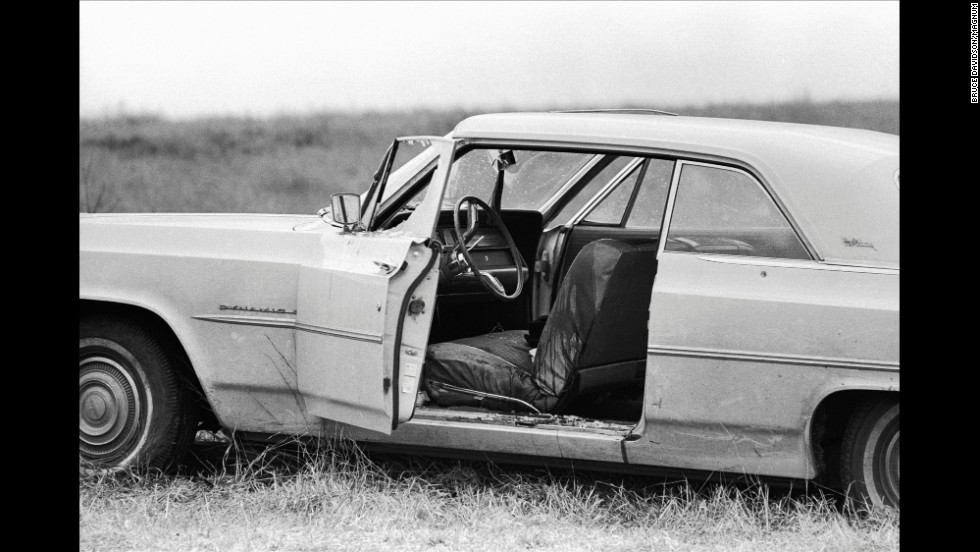 According to Leroy, they got up to 100 mph before the Klansmen pulled up next to them, looked straight into their eyes, then reached an arm out and shot Viola in the face. By some miracle, Leroy did not get hit, and he lay motionless and covered in blood as the Klansmen checked to ensure they were both dead. After they fled the scene, Leroy flagged down a truck driven by Reverend Leon Riley who was also shuttling marchers back to Selma.
Viola was buried in Detroit, and many prominent civil rights activists attending her funeral, including Martin Luther King, Jr., James Farmer, and Jimmy Hoffa. A charred cross was found in front of four homes in Detroit less than two weeks after her murder. One of those homes was Viola's.
The four Klansmen, Collie Wilkins, Gary Rowe (an FBI informant), William Eaton, and Eugene Thomas were quickly arrested. In an effort to prevent bad press, President Johnson (ugh) announced on national television that they were quickly apprehended. As you can imagine, it was a pretty bad look that one of the Klan members was protected by the FBI. Gary Rowe testified against the other men and was not indicted in the first trials. He stated that the shots were fired by Collie Wilkins.
In news shocking everyone, the three men were found guilty on federal charges under the Third Enforcement Act by an all-white, all-male jury. The later murder trial was a mess, and Eaton and Thomas were acquitted. Wilkins went to jail on additional firearm violations. Eugene Thomas ended up serving six years in prison. William Eaton died of a heart attack before the trial. Gary Rowe went into the federal witness protection program and was later indicted in 1978 for his role in the murder. The first trial resulted in a hung jury and the second ended with his acquittal. He died in witness protection in 1998.
Terrible human and Director of the FBI, J. Edgar Hoover, began a campaign to slut shame Viola and claimed that she had been using drugs. No evidence of drugs was found in Viola's system, nor was she have found to be recently sexually active. Even if she had used drugs or had a lot of sex, she still did not deserve to die. Period. Hoover worked desperately to cover up the FBI's involvement in the murder. It was later revealed that the FBI was aware that their informant had partaken in violence with the Klan and had even warned his FBI contact on the day of Viola's death that violence was planned. Viola's children uncovered this smear campaign in 1978 when they obtained court documents through the Freedom of Information Act.
Numerous groups declared that Viola had brought the violence upon herself because of her choice to participate in radical activities. Viola's death was scrutinized in a way that male deaths at the time were not. She was a slut and they were heroes.
The Walter P. Reuther Library maintains a collection of documents about Viola Liuzzo and her death. Viola's grandson, Joshua James Liuzzo, started the Viola Liuzzo Ethics Scholarship at Adrian College in 2011. Wayne State University granted their first posthumous honorary doctorate to Viola in 2015. Viola knew that fighting for civil rights was dangerous, but she did it anyway.