I recently wrote a letter to invite Rigoberta Menchú Tum to our campus, and as I was writing it I realized that I knew very little about her. So several deep dives later, here she is!
Rigoberta was born in Guatemala to a poor indigenous family of K'iche' Maya descent in 1959. Rigoberta attended Catholic schools and completed her middle school education. Her involvement in social reform developed through the Catholic Church, and she became a prominent women's rights leader when she was just a teenager.
She left school and worked as an activist on campaigns against the Guatemalan military and the human rights violations that they committed during the Guatemalan Civil War (1960-1996). The Guatemalan government committed mass torture, forced disappearances, sexual violence, and massacred an estimated 42,000 Maya citizens. The military viewed the Maya as subhuman, and systematically destroyed their villages while carrying out the genocide.
Rigoberta's reform work gained notice, and eventually her family was accused of taking part in guerrilla activities. Both she and her father eventually joined the Committee of the Peasant Union to fight for the rights of the people. In 1980, she was a prominent figure in the strike to get better conditions for farm workers along the coast. She actively participated in demonstrations in the capital and eventually joined the radical 31st of January Popular Front where she worked to educate the indigenous population on resistance to military oppression.
In 1979 and 1980, Rigoberta's brother and mother were kidnapped, tortured, and eventually murdered by the Guatemalan army. In 1980, her father died in the Spanish Embassy Massacre after the police raided the peaceful occupation of the embassy by the Maya peasants and killed 36 people. And in 1984 her other brother was murdered after he surrendered to the army. I just cannot even imagine living through so many horrific losses in such a short period of time.
Rigoberta went into hiding in 1981, then fled to Mexico with tens of thousands of Mayan Indians escaping the civil war. She continued to organize the resistance from Mexico and co-founded the United Republic of Guatemalan Oppression. She gained international recognition in 1982 when she narrated her life story to anthropologist and author Elizabeth Burgos who published the book, Me llamo Rigoberta Menchú y así me nació la conciencia (My Name is Rigoberta Menchú and this is how my Conscience was Born).
There was a controversy over her story when anthropologist David Stoll investigated her claims. You can read an interview with Stoll about his work here. Anthropologist Victoria Stanford refutes many of Stoll's claims and details his inaccuracies in an article for Latin American Perspectives (available here in full PDF if you have access to JSTOR). And this is why I have always struggled with qualitative research. Whatever you perceive to be your truth and story is the truth of the story even if those things did not really happen in truth. Your truth is THE truth (is Trump just a qualitative researcher at heart??). Still makes my head spin.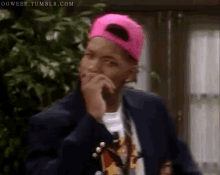 After the conclusion of the civil war, she led a campaign to have political and military members responsible for the violence against the Mayan people tried in Spanish courts. She filed a complaint in 1999 after finding that prosecuting the crimes during the civil war in the Guatemalan courts was proving impossible. The Spanish courts determined that the plaintiffs had not yet pursued all avenues of justice in the Guatemalan legal system, and denied to prosecute. Finally, in 2006, Spain called for the extradition of seven government officials to be charged with the murder and torture of Spanish citizens in Guatemala and the genocide of the Maya people. In 2015, the commander of the police during the Spanish Embassy Massacre where Rigoberta's father was murdered was convicted for his role in the attack.
Rigoberta got involved with the pharmaceutical industry of Guatemala and served as the president of "Salud para Todos" ("Health for All") and "Farmacias Similares" in order to help offer low-cost generic medicines to indigenous people of the country. She was honored with the Nobel Peace Price in 1992 "in recognition of her work for social justice and ethno-cultural reconciliation based on respect for the rights of indigenous peoples." She received the Peace Abbey Courage of Conscience Award in 1996 and served as a goodwill ambassador for the peace accords that same year. In 1998, she was granted the Prince of the Asturias Prize for working to improve the lives of women and the  communities they serve.
In 2006, she co-founded the Nobel Women's Initiative with six other women Nobel Peace Laureates in a united effort for peace, justice, and to support the work being done for women's rights around the world. She also travels the world as part of PeaceJam to teach young people to create positive changes in themselves and their communities.
In 2007 she formed a new political party, the Encuentro por Guatemala, and ran for President. She lost in the first round, but continued to enourage peace for all of Guatemala after the defeat. She ran again in 2011 as a member of the Winaq party, but was again defeated. Rude!
To end on a positive note, here is Rigoberta with a dove (probably – I'm no ornithologist). I find this photo go be completely delightful. What a fighter she is!
References:
Encyclopedia Britannica
"Nobel Laureate Rigoberta Menchú Hails Genocide Conviction of Ex-Guatemalan Dictator Ríos Montt"
Nobel Prize Biography
"On Rigoberta, Guerrillas and Academics: An Interview with David Stoll"
The post Marvelous Woman Monday appeared first on Running off the Reese's.