Stacey Abrams will be giving the BOO YAH to Cheeto after his SOTU, and I could not be more excited!
Stacey was one of six born to Robert and Carolyn Adams in Wisconsin, She was raised in Gulfport, Mississippi and eventually finished high school in Atlanta. She was chosen for a Telluride Association Summer Program, and was hired as a typist for a congressional campaign when she was just a high school kid. She was so sharp with her edits that she was later hired as a speechwriter at just 17!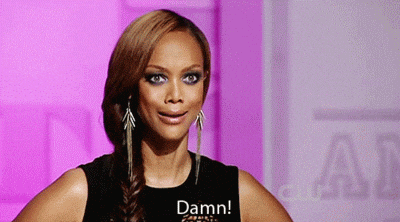 She enrolled in Spelman College and worked for Atlanta mayor Maynard Jackson and later interned for the EPA. She also protested at the Capitol in 1992 against the Confederate Battle Flag's inclusion in the state flag. You know, that lil' ol' flag of traitors that was added to the Georgia state flag by a segregationist to protest civil rights in the 1950s. So yeah, keep telling me how that flag has nothing to do with racism and white supremacy. ANYWAY, back to Stacey. She graduated manga cum laude in 1995 with a  Bachelor of Arts in Interdisciplinary Studies with a focus on political science, sociology, and political science.
Stacey attended the University of Texas at Austin and earned her Master of Public Affairs degree in 1998. In 1999, she completed her law degree from Yale Law School. After graduation, Stacey worked as a tax attorney in Atlanta.
At the age of 29, Stacey was appointed Deputy City Attorney for Atlanta in 2002. She won a seat in the Georgia General Assembly in 2007 where she served on the Appropriations, Ethics, Judiciary Non-Civil, Rules, and Ways & Means committees. She was soon appointed as the Minority Leader and worked with then Governor Nathan Deal to reform the HOPE Scholarship Program. Stacey was able to save the program by decreasing the aide and funding a 1% low-interest loan program for low-income students.
A true woman of the people, Stacey is also credited with, "having single-handedly stopped the largest tax increase in Georgia history." A Republican proposal outlined a cut to income tax, but an increase in taxing cable service. Stacy analyzed the bill and found that 82% of Georgians would see a net tax increase. She left a copy of the bill on the desk of every legislator, and the proposal eventually failed. She also worked on criminal justice reform and alongside Republicans to pass the largest public transportation funding package for the state.
In 2018, she ran for Governor of Georgia against Brian Kemp. Her platform focused on children's issues and economic fairness. She supports ending cash bail for poor defendants, decriminalizing small amounts of marijuana, and ending the death penalty. She supports increases in state funding for education and expanding Medicaid access to low-income people. YES, STACEY.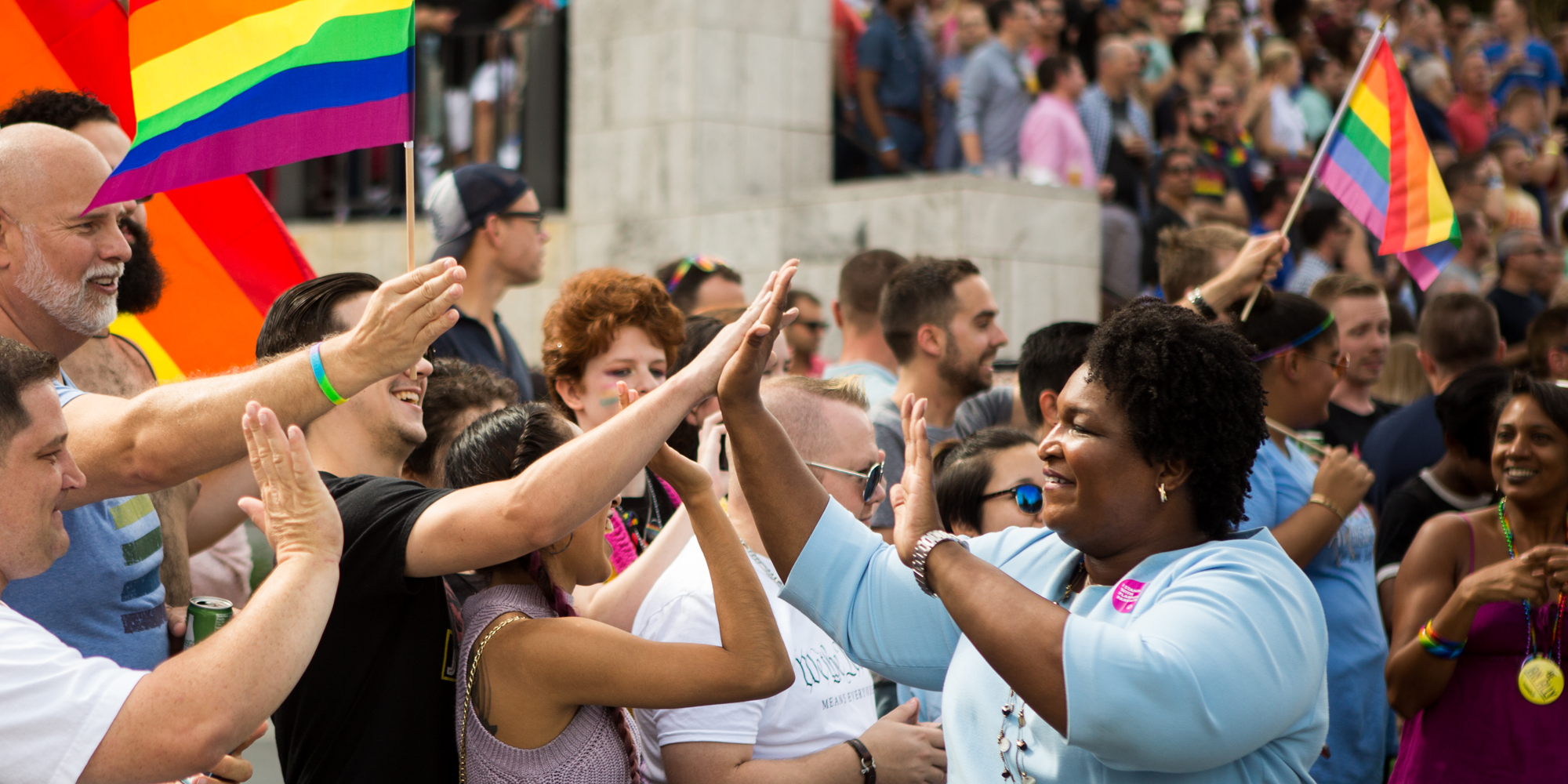 Stacey would have been the first African American woman to serve as governor of any U.S. state had she won, but she did make history as first Black woman to be a major party's nominee for governor. Tragically, Brian Kemp sucks and voter suppression was in full force. She even experienced challenges in casting her own ballot. More on her fight against voter suppression here and here. It was a MESS. I do not know how that man has not been held accountable for this insanity. How on earth is it legal to purge people from the voting rolls if they haven't voted lately (I know this the law, but WTF)? BANANAS.
Stacey has been asked to give the Democratic response to the State of the Union which is an amazing endorsement for her future in politics. The Atlantic has a good analysis of what this all means. I am super excited to watch her speak and I believe she is a wonderful representative of the party, progressive ideals, and who I want to see representing me on a national level.
Stacey is an incredibly driven and undeniably gifted human, but I honestly think my favorite thing about her is that she is an award winner romance novelist who writes under the nom de plume Selena Montgomery!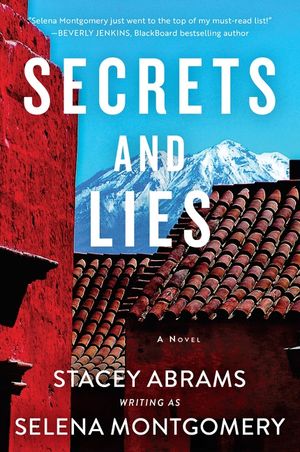 She has sold more than 100,000 of her novels and was selected for the Reader's Favorite Award and the Reviewer's Choice Award from the Romance Novels in Color group. I love this SO MUCH. She's also received numerous other awards and recognition for her political work, including the John F. Kennedy New Frontier Award from Harvard.
I first became aware of Stacey when she wrote an op-ed about her debt (including student loans!!), and how that should not hold her (or others) back from political office. We all know $200,000 in baseball tickets didn't hurt Kavanaugh! I have great admiration for Stacey, and I am thrilled to watch her political star rise. I hope that one day I get a chance to vote for her.