One of my favorite people to follow on Instagram is fashion historian and curator Kate Strasdin. She recently posted about the pioneering women of mountaineering and I looked at the picture and was amazed. Look at these ladies killing it on a mountain while also looking fabulous. I struggle on dry ground in high performance fabrics and there they are taking care of business in their jaunty hats and bustles. You can continue to give us clothing without functional pockets, but you will be damned if you think we cannot climb an icy mountain in a petticoat.
There are countless women who tackled peaks and forged a path for women to enjoy the outdoors, so I am going to talk about a few different ladies today. There are many many more who are not covered here.
Britsh mountaineer Lucy Walker took up walking as a cure for her rheumatism in 1858, then soon found herself ascending Balmhorn, Eiger, Wetterhorn, Lyskamm, and Piz Bernina by 1869. In 1871, she learned that her American rival, Meta Brevoot, was planing an ascent up the Matterhorn, and Lucy was like HELL NO NOT ON MY WATCH. Her successful ascent on August 22, 1871 brought her world fame. She completed her fourth ascent of Eiger that year and it is claimed that she did it on a diet of sponge cake, champagne, and Asti Spumante. My kind of gal! She completed 98 expeditions in total and joined the newly formed Ladies' Alpine Club in 1909.
Even though Meta did not beat Lucy to the top of the Matterhorn, she was the first female mountaineer to wear trousers. And that is something to be proud of!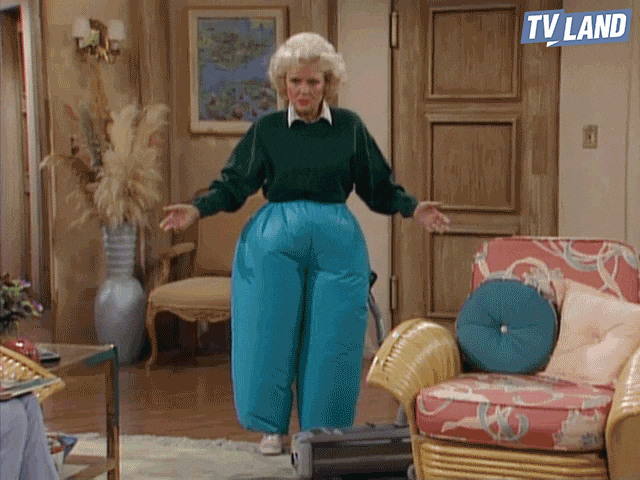 Meta climbed together with her nephew, famous alpine historian W.A.B. Coolidge, and her little dog, Tschingel, for over ten seasons.
Lily Bristow made her mark as one of the first women (along with Mary Mummery) to climb the Aiguille des Grands Charmoz in the Mont Blanc massif. She was best known for her 1893 climb of the Aiguille du Grépon as she was the second person to ever traverse the peak. Lily caused quite the scandal by sharing tents with men.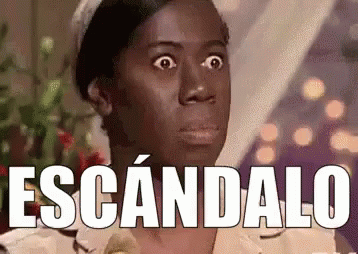 That mountain-climbing tart!
Fanny Bullock Workman was a rich lady who DID IT ALL. She was a mountaineer, cartographer, suffragette, explorer, travel writer, and geographer. She set numerous altitude records and published eight travel books. She and her husband traveled the world via bicycle tours and she eventually ended up in the Himalayas in 1897 to avoid the hot summer months. There she took up high-altitude climbing and returned to the area eight times over 14 years. She explored numerous glaciers and reached the summit of several mountains including Pinnacle Peak, which was an altitude record for the time.
Annie Smith Peck was an adventurer and mountaineer for whom the northern peak of Coillera Blanca in Peru is named, Cumbre Aña Peck. She was a suffragist, lecturer, and author in addition to her mountain adventures. She dominated summits like Cape Misenum, Theodul Pass, Mount Shasta, and the Matterhorn during her career. She was also a pioneer in the fields of Latin and archaeology as a professor at Smith and Purdue from 1881 to 1892.
She started climbing in Latin America and promoted peace between the Americas. Peck actually ended up entangled with Fanny Bullock Workman after Peck believed that she ascended the highest altitude in the world when she climbed Huascarán in Peru (in her fifties!). Fanny was not having it and hired engineers to recalculate the altitude by triangulation (how damn long did this take??). Fanny held her crown as the world record holder while Annie earned the American record. The famous line "my home is where my trunk is" originated from Annie's book, The Search for the Apex of America: High Mountain Climbing in Peru and Bolivia, including the Conquest of Huascaran, with Some Observations on the Country and People Below.
Annie never married and climbed her last peak at age 82. She traveled to South America in the 1920s and 1930s to show how safe it was for tourism and to encourage people to visit. Her flight was the longest journey by air for a North American at the time.
I don't know who these folks are, but this picture gives me panic: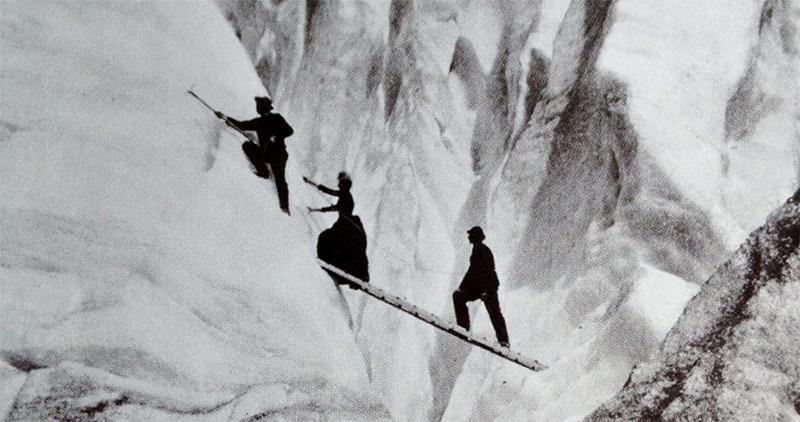 More reading:
"Can't Keep Her Down: A Consolidated History of Women's Climbing Achievements"
"Female Pioneers Who Paved The Way For Women in the Outdoors"
"For the female mountaineering pioneers, it was an uphill struggle"
"A Look Back at Washington's Pioneering Female Mountaineers"