I was planning to go camping this weekend, but anxiety and tiredness got the better of me. I typically pack the weekend before I go somewhere, but as of Thursday night I had not gotten a single thing ready, so I took that as a sign. I am glad I cancelled because I didn't realize how much work I needed to get taken care of this weekend. Sometimes you just have to let it go I suppose.
I got home from work on Friday night and immediately fell asleep for two hours. I was quite bewildered when I woke up. I managed to stay awake for another hour, then went to bed at 10 and proceeded to sleep for 10 more hours. I do not know what is going on with me. I barely managed to get myself to Orange Theory on Saturday morning, but i had to since it was it was the first time I've gone in a couple of weeks.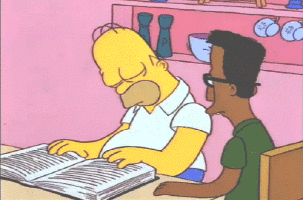 I am a bit relieved that the Olympics are actually over now because I completely rearranged my life around them and totally stopped trying to exercise. It's ridiculous, but whatever. I am also still having feelings about Zagitova winning gold. I normally like a more athletic skater, but loading all of her jumps on the back end of the performance for extra points didn't work for me. It seemed like she spent half the program just skating back and forth across the ice, then the latter half just JUMP JUMP JUMP. It didn't feel like a performance at all. I thought Medvedeva had both the technical perfection and the artistry, and I am BITTER that she lost.
It's Michelle Kwan all over again! The injustice of it all! Tara Lipinski's op-ed about why American women aren't medaling in figure skating was interesting. I still think Kwan and Medvedeva are the better skaters, but I understand how Zagitova leveraged the system to her advantage. It's also crazy to me that neither of these skaters will likely be back because Russia has a figure skating farm. There's a thirteen year old who almost landed a quad salchow in competition. THIRTEEN! Anyway, I have a lot of thoughts on this considering I can't hardly stay upright on ice for even a few seconds.
While watching curling (which scientists can't even agree on how it works, so HA) on Saturday, I did some meal prep. I've been basically living on candy and bread for the past couple of weeks, so I needed to get it together. That night we went to brewery in Elk Grove with Tracy and Matt. We tried a bunch of their beer while playing games until they closed. We got a little miffed because 30 minutes before they closed they just shut down the bathroom for no reason. When we asked about it, they told Tracy that she could use the mirror for "selfies" but the bathroom was otherwise closed. It wasn't even out of order! You own an establishment where people are DRINKING and you won't let them use the bathroom! We were outraged.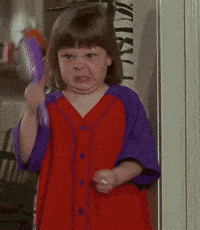 I spent Sunday catching up on work and prepping more food to freeze for lunches. I also finished this season of Victoria and just BREAK MY HEART why don't you. I was so so happy for Lord Alfred and Drummond, then devastated the next episode.
Also, Albert hate skating on that pond cracked me up. He's so emo – even for a German.
I also finally started Hannibal and whoa I made the huge mistake of eating beef stew while watching.
I am about halfway through the first season and Mads Mikkelsen is so handsome and I loooooooooove Beverly so much. She is not here for your baseless assumptions!