Like many a lady in this world, my hair is one of the most frustrating relationships of my life (although nowhere near the challenges an obstacles that women of color face in society and with the care of their hair). I had about 25 years of bad haircuts before I was able to identify someone who could guide me in the appropriate styling. And every time I move, it is misery to actually find a hair stylist again. My hair is curly, dry, and super fine. And there is a ton of it. My natural hair color is a sad rusty reddish brownish orange shade lacking richness, so I prefer to dye it darker. Here I am just trying to look exactly like my pal Laura:
When I first moved to Sacramento, I went to a salon that numerous people suggested to me. I sat down and the woman who owns it spent an HOUR telling me all the things she didn't like about my hair: "it's too thick," "it's too dry," "why don't you have layers?" and on and on and on. I was so mad that my chest felt tight from trying not to get upset. I shoved that feeling back deep deep down into my soul to save face, but I was pissed. I get that my hair is not in great shape. I live in this hair every day. LET US BE.
I went through a few other stylists before finding a gal who cut it exactly as I asked about two years ago. I was THRILLED. She encouraged me to let my hair grow out to see what my natural color was like these days. I have been coloring my hair darker with the exception of a few years of aggressive highlighting in my early 20s which I dearly regret. Every 7-10 years I watch a Jennifer Aniston movie and forget that we do not share the same hair color or skin tone, and I believe myself capable of her golden tresses. I'm always wrong. Proof:
Le tragique. Anywho, blonde is not for me. But, she's a professional, so I trusted her. Last fall she added some highlights and by this past spring my hair was pretty close to being totally grown out. I HATED IT. As I have groused more than one, I have a pink complexion and there is nothing that really brings that out like some light hair. I got a haircut in March and told her that I wanted to color it darker. She told me that she would not let me because "no one goes darker in California."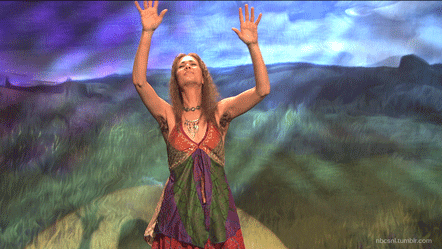 Ugh. I let it go and got my cut. I did not find someone new before I needed a trim in June, so I went back to her. When I arrived she said, "Oh, I was dreading this because I thought you were a different client I have named Cely and our conversations are pretty awkward." I was thankful to not be the "awkward Cely" for the first time in my life. Sadly, about 3/4 of the way through the cut she said, "Hmm. You're the only client named Cely that I have, so I guess it is you I was expecting."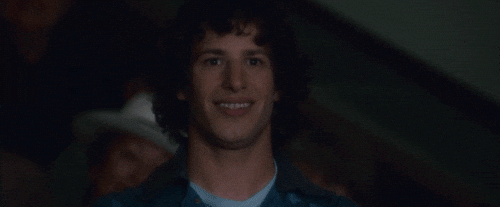 WTF? I didn't need that update! And, yes, I am awkward during haircuts because I SUCK at small talk. Just pretend I am not there. I vowed to find someone new, but kept putting it off. Finally, in July, I had a happy hour with some friends after work. We took a picture together and when I saw it I was PISSED at my hair color. It's like the washed out version of a real color. It is light orange at best.
After much research and numerous consultations, I found a new gal just before Christmas who did exactly what I asked. And she barely even spoke to me. It was a miracle! It's not super obvious in picture below, but it is WAY darker than before and she used four different colors! I was super impressed. It only took five hours and a million dollars, but I am so happy.
So that is my very minor hair drama, but I'm thrilled to be back to having dark hair that matches my soul. None of that light colored hippie hair for me!