I was very proud of myself on Saturday because I had a long list of things i needed to take care of along with some work projects to complete, and I actually managed to do it all despite my inner lazy lady. I even made it to Orange Theory. Thankfully, the blisters did not hurt as much when I was running (versus walking), so I survived.
I also finally made it to Blockers that afternoon and I enjoyed it SO MUCH. It was hilarious and so very sweet. It's nice to see a movie that actually deals with the sexuality of young women and their agency over that sexuality. Geraldine Viswanathan is a star! Go see it!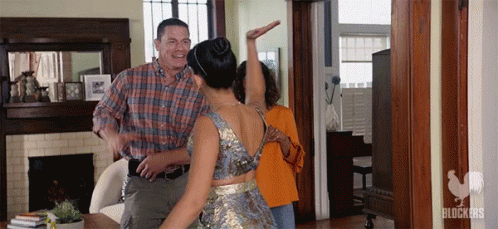 On Sunday, I woke up early to go up to North Table Mountain Preserve to check out some waterfalls and wildflowers. I always miss seeing the Texas wildflowers in the spring, so I hoped to get my fix in Northern California. Sari was scheduled to be driving a large van of hikers for her job that day, but right as I was about to leave, she came back home because the van was not needed after all. So, since she was already dressed and prepared for hike, we grabbed our friendly neighborhood poodle, Caesar, and headed out. The Preserve is about an hour and a half north of Sacramento near Oroville (you might recognize the name from the huge dam the almost went kaput last year). Sari and I got there just before 10 am and it wasn't too crowded yet. We were delighted to see that there were flowers as far as the eye could see. There were so many lupines!!!
We stopped for lunch under a tree and Caesar enjoyed napping in the grass. I still cannot believe that people can walk through grass here without fear. People were going through waist high grass without a care in the world! No fear of snakes, mosquitoes, chiggers, or ticks!!!  They have no idea how lucky they are.
After lunch, we continued our walk to see Phantom Falls. It was so neat and the cliffs around it were so unexpected. It amazes me here how quickly the terrain and geological formations can change within a very short distance here.
You can see a video of the falls on my Instagram.
We went about six miles round trip and by the time we got to the car it was over 85 degrees, so I was glad to be done. If you are on the hunt for flowers, then I highly recommend the Preserve. There were a lot of people out taking family photos, wedding pictures, and professional photos. It was a gorgeous place. Sari and I got home early afternoon, cleaned up, then napped. I finished up Jamestown this weekend (only eight episodes, BOO), and I really enjoyed it. The final episode ended with such a sense of dread, but I enjoyed the characters immensely. It is nice to watch a show with fully formed female characters who are facing the challenges of being in a new place without being naive nitwits.
I've got a big ol' crush on James the blacksmith because OF COURSE.