This weekend was a bit overwhelming emotionally and physically. This was my first time overseeing commencement during our larger ceremony in the spring, and we had over 5,000 students attend five different ceremonies. It was a wild couple of days, but it all went well in the end. I still cannot believe how much work it is to make an event of that size happen, but it was truly spectacular. I love graduation so much, and it is thrilling to watch all of the students walk out there to be recognized for such a major achievement. I get tears at some point during every ceremony because there is so much joy. And, now that I have been here for almost three years, I actually know several students at each ceremony which makes it all the more special. Our fantastic student assistant graduated with her master's degree:
She's also getting married this weekend which seems insane. I forgot how many of my friends got married right after graduation. LIFE COMES AT YOU FAST. Anyway, we are super proud of her. I also got to see one of my friends from Team in Training. Kendell is a badass single mom, athlete (she runs 100+ mile races!), supporter of the Leukemia and Lymphoma Society (she has raised over $20K), and she is SUPER SUPER smart. She has a 4.0 in an incredibly difficult major AND worked full-time. I have no idea how she does it, but she totally kicked school's ass. And now she is off to graduate school. The past month has been extra fun because she hass been at most of the events because she has received about 40 academic awards for being a total badass.
And she EARNED HER HONORS CORDS.
Other than graduation, the other most important event of the year happened. The royal wedding!!!!!!!!!!!!!!!!!!!!!!!!!!!!!! This is my favorite shot inside the church: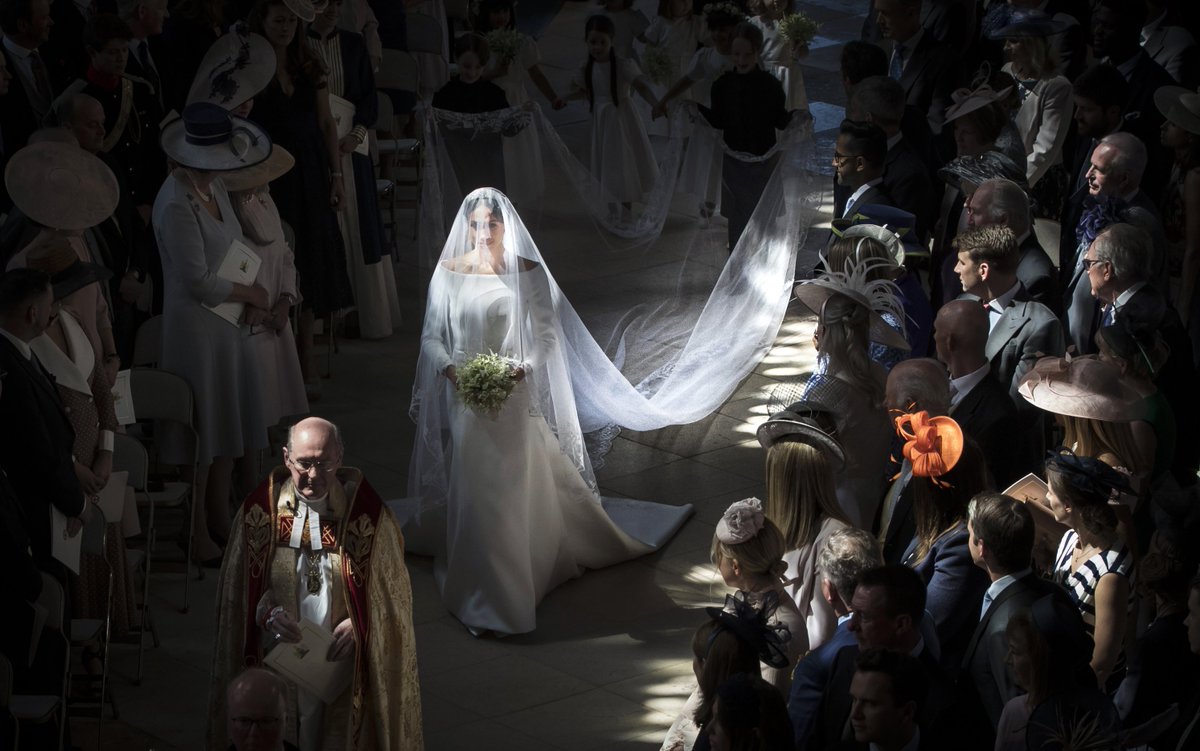 She looks like a medieval bride and I LOVE IT. I know a lot of people did not love her dress or found it too simple, but I thought it did a great job showing off the tiara and the veil. That veil was EXTRAORDINARY.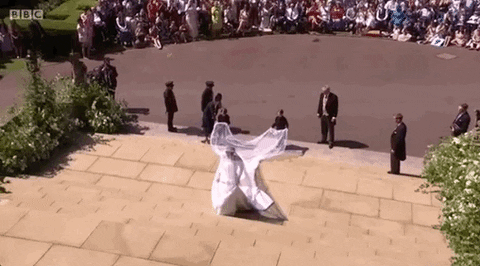 I think the style of the dress suited her taste just as Kate wearing lace was very much in line with her style. My only wish would have been that the sleeves were more fitted because that type of silk can be so stiff and heavy. I am sure she lost weight after the final fitting just due to the stress of it all, but my kingdom for a tighter sleeve! Otherwise, I think she looked completely gorgeous and I loved her simple hair and makeup. The entire look was very soft and romantic, and it really suited her.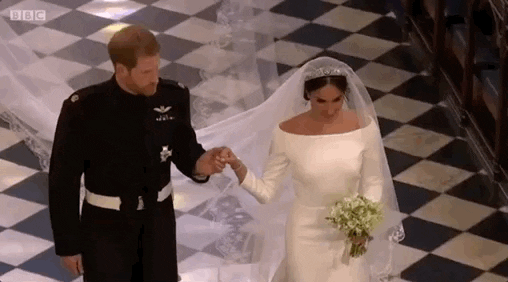 I LOVED the ceremony and thought it was so full of joy and love. It makes me giggle that people were shocked that the pastor went over his six minutes. They are honestly lucky he didn't take an hour because he had THOUGHTS to share on love. Bishop Curry was a total delight and I loved his message.
I cried a few times and I just feel overwhelming happy for these two strangers that I do not know at all. I just love seeing people in love!