Desolation Wilderness – the beautiful wilderness of the Lake Tahoe Basin and the name of my upcoming autobiography.
Anyway, I spent Friday night at Fallen Leaf Campground near South Lake Tahoe. I woke up obscenely early on Saturday morning to a loud howling high above me. I was sure it was wolves, and spent a while trying to decide if I should lay there waiting to be found or try to run for it (hahahahah yeah right). Eventually I forced myself out of my tent to try and see what was going on (it was still dark), and realized that it was just the wind in tree tops. But it was CREEPY. I went back to sleep eventually, but woke up at 5 am because the sun was already coming up. Why.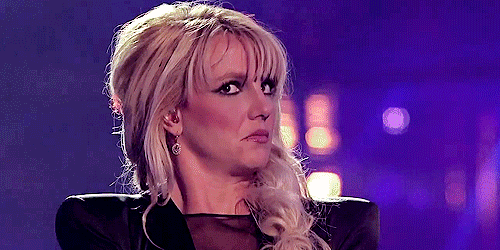 I was already in a pretty crap mood when I woke up because I was still really upset about Anthony Bourdain, and the wind did nothing to inspire me to actually do anything. So, I spent about two hours just laying in my tent being mad as hell.
I finally forced myself to get up and get ready to hike even though I really just wanted to go camp in a casino and angrily lose my money. I originally planned to hike out in Desolation Wilderness and spend the night at Dicks Lake (It is not possessive – IT IS PLURAL!!! THE DICKS HAVE A LAKE (and a peak!!)), but when I got enough service to check the weather again, I saw that there was a high wind warning into Sunday. I have never done overnight backpacking before, and I like to set myself up for as much success as possible, so I decided to put the kibosh on that. I cancelled my permit, then packed my smaller backpack for a day trip. And then I spent about 30 minutes just sitting and staring at Emerald Bay because I was in a MOOD.
You can see the wind blowing the water. I finally convinced myself to suck it and up and go hiking or just shut up and go home. I picked hiking against my will, and started from the Bayview Trailhead. I stopped to talk to some campers at Granite Lake and they were frantically packing to leave because the wind was nuts, so I felt good about my decision not to stay out there. 
I hiked a couple of more miles and eventually made it to the top of the ridge where I would begin my descent away from the lake. The views were gorgeous.
Once I got over the ridge the wind picked up and was pretty brutal for the remainder of the hike. I felt like someone was shoving me because the gusts were so strong. I also started feeling raindrops which was obviously concerning because I did not want to hiking in a storm. NO THANK YOU. Despite the wind and rain, I was awestruck by the rugged beauty of Desolation Wilderness. I had no idea what to expect, but it was beautiful. 
I got completely lost by Azure Lake for about an hour. I could not find the trail to save my life. Eventually a majestic collie came bounding out from behind some trees, and her owner pointed me in the direction of the trail. 
I started walking and this is where the wheels started to come off the bus. A park ranger told me that there would be snow by the lake, but it was packed down and the trail was easy to see. The trail took me to the side of a mountain, then disappeared. There random sets of footprints throughout a field of snow, but they all went in different directions. I started climbing and was quickly having to climb over boulders to try and stay out of the snow that was over my knees. At one point I had to cross about 15 feet of snow to get to the next set of rocks. Halfway across, I stepped off of something and was in over my waist. So I did what any calm and collected outdoorsperson would do and I totally panicked and got the hell out of there. I would definitely not like to fall in a snow-covered hole and die.
It really scared me. I had to sit down for a while to collect myself because I was rattled from anxiety. I was disappointed that I did not make it to the lake, but my main goal is to stay alive. From the contours on the map below and my GPS, I think I was in the black circle which is clearly not the trail. I think I climbed up part of a mountain for nothing. I am still frustrated.
Ugh. The sky started clearing as I headed out, and it was really pretty despite the wind.
Overall, I made it just over 10 miles in total and it was a good trail. I hope to go again later this summer after there has been more time for the snow to melt. It was so beautiful, and I now feel more confident about camping out there since I have seen it. Dicks Lake, I WILL FIND YOU. I drove home Saturday night and went to bed super early. I was wiped from that wind and my face and eyes felt sandblasted.
On Sunday, Sari and I went to see Ocean's 8 and loved it! It was a fun treat and I would like to see it again soon. I really hope they make another one! I needed a lot more Awkwafina and Mindy Kahling. Those two are total scene stealers. I will watch anything featuring Sandra Bullock, but Anne Hathaway was fantastic as well. Basically, I LOVED EVERYTHING.