After our hike, we loaded up in the car to cruise up Highway 1. I decided to make this trip in January because it's the tourist low season since it's typically raining. We got extremely lucky and had gorgeous weather both days. It really could not have been more beautiful, and there were very few people on the road or at view points. What luck! We drove north toward a spot where we wanted to have lunch, and I stopped at every single pull out to take pictures and enjoy the view. It was truly spectacular.
We stopped at McWay Falls and walked around for a bit.
And then we kept driving and stopping until Sari declared I couldn't stop the car again until it was at a place with food. At the recommendation of a co-worker, we had lunch at Nepenthe which offered an unbelievable view from our seats.
I had their famous "Ambrosiaburger" (delicious) and Sari enjoyed a veggie sandwich. We were both completely pleased with the experience. After lunch, we started working our way south. I would like this house please:
Our friend Heather recommended we stop at Partington Cove (which is also her last name), so walked down to the cove on the trail.
It was beautiful and offered a surprise inlet that was through a tunnel in the mountain. It was all very piratey.
More scenery:
We stopped at McWay Falls again.
Then kept driving south toward Gorda where the road is closed due to the landslide last summer.
We parked along the road and waited for sunset while eating some chips with Dr. Peppers. It was pretty darn perfect.
We decided to head back to the campground to finish watching the sunset on the beach.

We had sandwiches for dinner, then built a fire and roasted marshmallows. We didn't bring graham crackers, but Sari had some chocolate chips, so we made "mouth s'mores" by pouring the chocolate chips in followed by the roasted marshmallow. We are very refined ladies.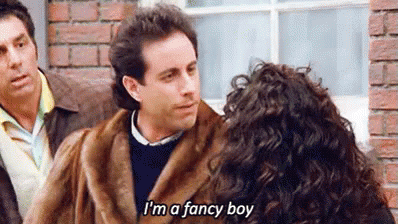 I felt particularly proud because we made a fire and the obnoxious guy next to us couldn't get his going. We let him use our fire to help light his several times and even gave him a log that was already on fire. His lady companion recommended that they find something to use as tinder, but he persisted in trying to make a fire using only the large logs. Naturally, that shit doesn't work. We quietly giggled while we played Scrabble next to our roaring fire. Unfortunately, Sari started getting a migraine and had to go hide in her tent at 7:30. Thankfully, she was able to get a lot of sleep and felt better by the morning. I stayed by the fire and read for a few hours and tried to ignore Mr. No Fire telling his lady friend about his high school swimming career for HOURS. He told her about every race and the guy was at least in his mid-20s. He once almost beat a guy that made it to the Olympic trials (but not to the Olympic team). WHAT A STORY. What is about men and their desperate clinging to their high school athletic glory days?