Last year, I bought a hammock and attended two classes on hammock camping. And then I did nothing for 15 months because anxiety is a fun gift.
I have packed my hammock on every camping trip I have taken since its purchase and have spent many an evening reading in it, but have not had the guts to actually spend the night. I was sure I would just be a bag of meaty snack hanging there ready for a bear or other monster (WHO KNOWS) to casually cruise by and take a big ol' bite of me.
It's not like I'm safer in a tent, but it feels like a structure. I have been too intimidated to give it a go, but since Lisa and her kid were going to be sleeping about 15 feet away from me, I figured that this past weekend was the time. No excuses! I did set up my tent just in case I chickened out during the night, then readied my hammock.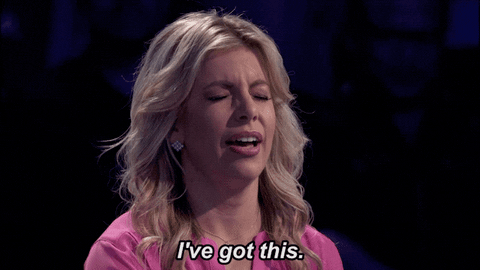 I have this hammock which is made for two people, but I do not know what kind of weirdo would actually want be sandwiched in there with another person. NO THANK YOU. I was glad that it was extra wide because I could wrap the sides over me which further sealed me in my cocoon. I also ordered the ENO Guardian Bug Net and I was so thankful for it. I would have lost my mind if something had touched my face in the night. It was very nice to not wonder how many spiders had found me.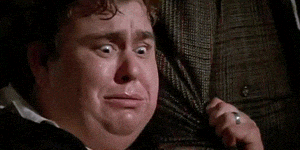 Since it was going to be pretty chilly night, I brought a quilt to line the bottom of the hammock under my sleeping bag. I then slept in my sleeping bag with my Rumpl blanket on top.
I slept in long underwear, sweatpants, a t-shirt, my fleece, two pairs of socks, gloves, and a toboggan (hat not sled). I only woke up cold a few times, and that was mostly my face, so I ended up with my jacket covering my head which kept me warm. I actually slept quite well and completely forgot that I was in a hammock at multiple points. I was worried about sleeping on my back (I'm a side sleeper), but found that I had a lot more mobility to move around than I expected. It was also so nice to lay there with it swaying after moving. Babies really have it all figured out.
I also had the best view! When I had my light on to read, it felt like I was "inside" due to the bug net (which gave me the false security of not feeling so exposed). But, when it was off, then I could lay there and look at the stars. In the morning, I was greeted by my favorite site, TREES!
It also solved my tent claustrophobia because I did not have to wake up in a panic at night and have to open all my tent flaps just to make sure I could get out. I just opened my eyes and saw the outside. It was nice!
I was a bit worried about the bug net because a lot of people seemed to be GREATLY TROUBLED by it in the online reviews. I thought it was super easy to put up and easy to get in and out of. An unexpected benefit was that it caught things as they fell out of my hammock. I lost my blanket and a glove the first night, but was able to reach down and grab them out of the netting. I will definitely be hammock camping again because it was super easy to set up and take down, and so comfortable! Also, if I ever get the guts up to go backpacking overnight alone, then it is a lot lighter than my tent. We shall see! Just give me a few years to get the gumption up for that step.