1. Sierra Nevada is partnering with 998 breweries across the country to raise money for the victims of the Camp Fire through a special IPA release. If you see it, please buy it! Sierra Nevada is in Chico and 15% of their employees lost their homes in the fire.
2. I highly recommend this visual essay from The Mercury News and East Bay Times about "Losing Paradise." The images and stories are truly unbelievable. 
3. In lighter news, "The 100 Best Pens, As Tested by Strategist Editors." The Pilot G2 Retractable 0.7 mm is my favorite (in black, I LOATHE blue ink). I need smoooooooooth writing. The Sakura Pigma Micron is my labeling pen of choice because it is water and ethanol-proof (great for people in labs!). It does stick a bit on paper as the reviewer noted, but the ink holds up great for labeling.
4. Small bookstores are thriving again!! Someone tell Kathleen Kelly because going to the mattresses worked!

5. I have been working to follow more outdoor-focused accounts that have feature the inclusion of communities, cultures, people, and populations who have not traditionally been featured as "outoorsy." We can all be outside and we all deserve beautiful adventures. One of my favorites is Jenny Brusco who describes herself as a "Queer Fat Nature Mess." I really admire the work she has done to create an inclusive and welcoming outdoor community. I was borderline breathless reading her story about the disaster of her first backpacking adventure.
6. I am extremely excited to watch Priyanka Chopra's wedding this weekend. I love weddings in general, but after getting to attend a few in India, I am really into a Hindu wedding. I love the traditions, the colors, the gorgeous clothing, the jewels, and just the generally spectacular nature of them. Priyanka is so gorgeous, and I cannot wait to see what she wears! You can learn more about Hindu weddings here.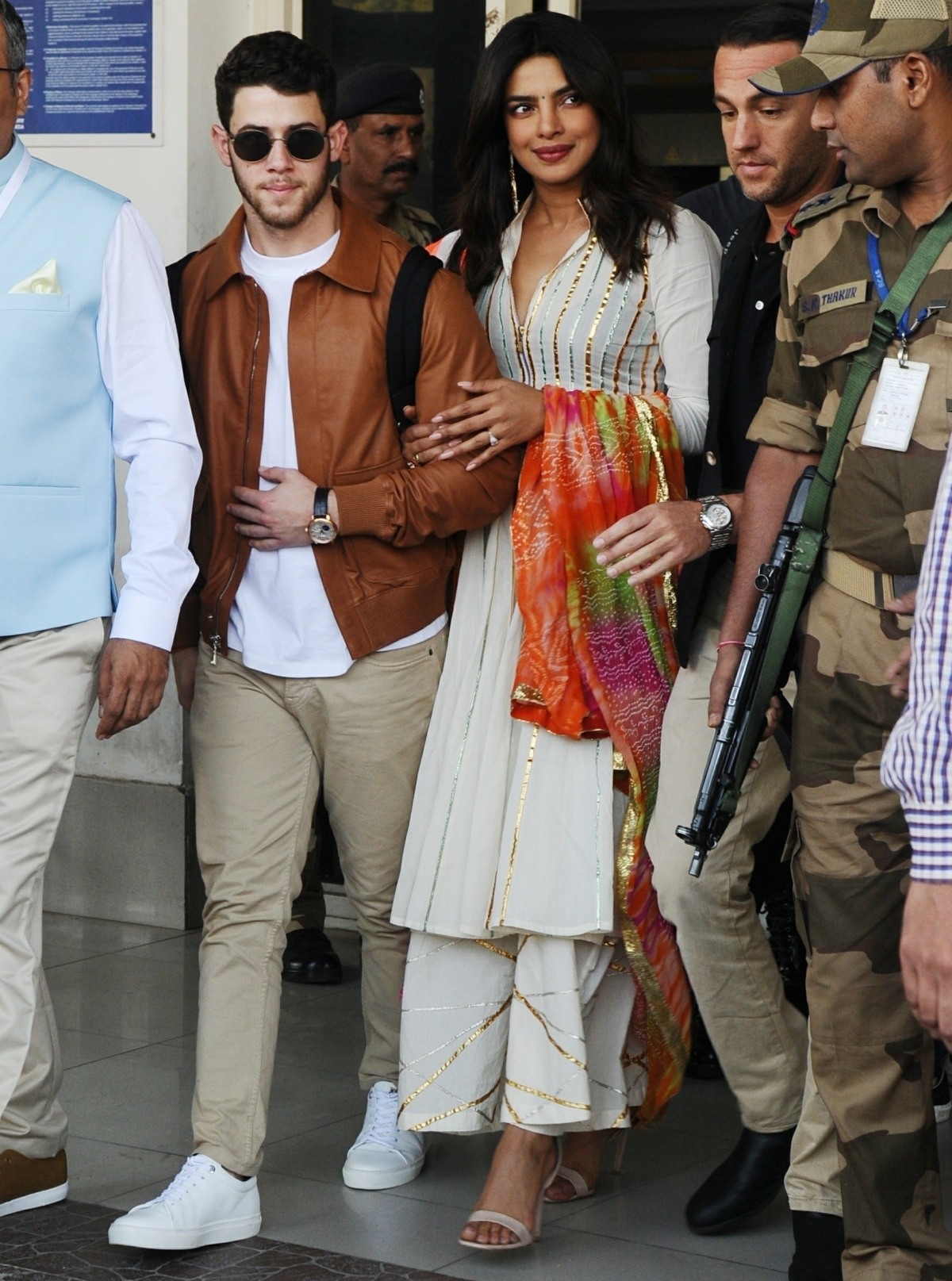 7. You can enter for a chance to meet DOLLY PARTON and be a VIP guest at Dollywood on Omaze!! Take my money!
8. I'm not much into White Russians, but this Gingerbread White Russian was AMAZING. I might have made myself a little pitcher of it…
Mine looked 99% less cute, but it still tasted damn good.
9. To All the Boys I've Loved Before is officially getting a sequel!!!!!!!!!!!!!! I will never have enough Lara Jean!
10. Do you have sugar face? I sure do! Ugh, why is sugar SO TASTY. My skin and face are so different when I am not eating it, but I also have no self-control.