1. If you think I'm done obsessing about the royal wedding, then you are WRONG. "The 16 Most Gorgeous Royal Wedding Gowns of All Time—Including Meghan Markle's." SO MUCH LACE. I do not care for lace personally, but the gowns are very pretty. Crown Princess Victoria of Sweden's dress is one of my favorites, but Queen Soraya of Iran's is my all-time favorite (it is not in the list which is a CRIME). It is not my personal taste at all, but it is DRAMA fit for a queen.
Her husband, Mohammad Reza Pahlavi, the last Shah of Iran, was a philandering dick. He was openly unfaithful, but still managed to marry three of the most beautiful women in history.
2. "This Black Royal Wedding Was Very Complicated for Me as a Black Woman."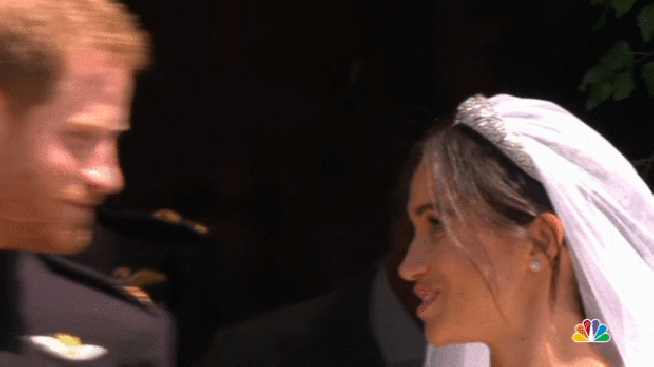 "I am unequivocally obsessed with everything about this wedding and watching it brought me SO. MUCH. JOY. I am still in awe of every detail but I also know that it's a fantasy that doesn't fix reality. Being obsessed with this wedding makes me feel equal parts giddy and guilty."
3. "The Best Gossip From the Royal Wedding"
4. Speaking of the offensive sleeves (see above), this is also why I hate this kind of sheer material as a sleeve:
They look like baggy panty hose. Skin-colored sheer fabric only belongs on figure skaters!! I love a well-sleeved shirt, and I am TRULY UPSET by this. I am not demanding that she wear only form-fitting clothes or tight sleeves, but there is a way to do a loose sleeve and this is not it. Also, it offends me that in 2018 this woman still has to wear hose to be considered respectable. What kind of disaster could happen due to her bare shins?? At least her face and hat are A+.
5. I looooooove little royal chicken nuggets, so I am totally delighted by the new photos of Princess Estelle and Prince Oscar of Sweden. They are such cuties.
6. Also, the internet apparently just discovered super cutie Prince Carl Philip of Sweden? WHERE HAVE YOU BEEN!!!!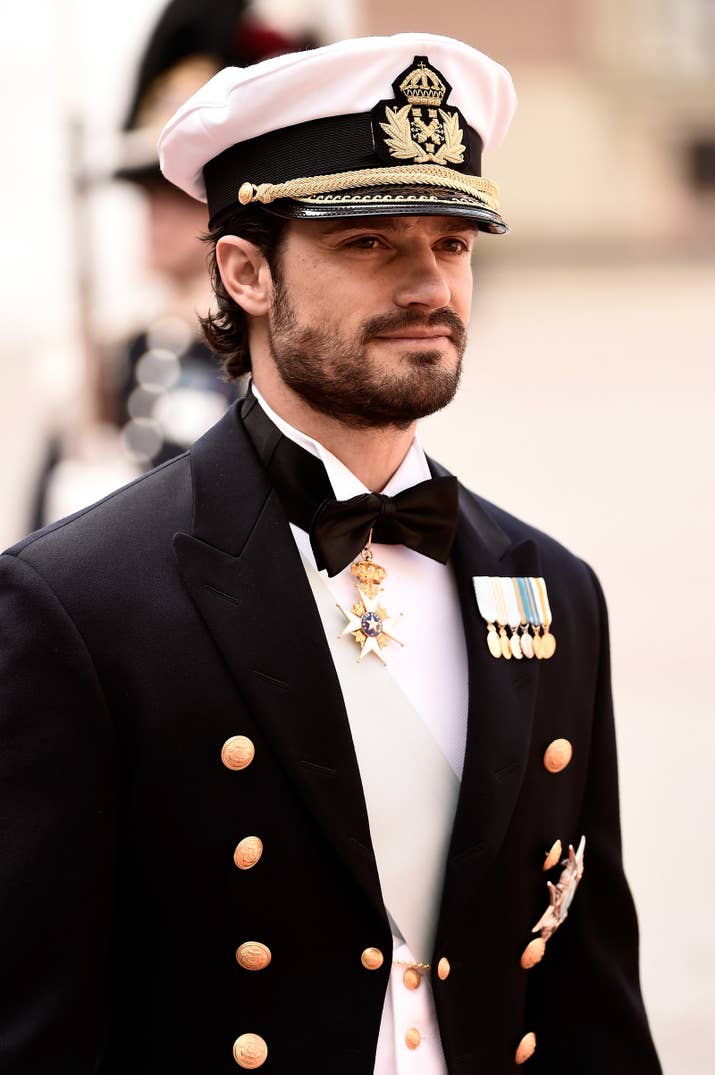 7. I watched the Fahrenheit 451 on HBO this week and… I did not really like it? I cannot even imagine how that is possible considering Michael Shannon and Michael B. Jordan are in it, but I felt nothing. I also did not think the changes to the story helped it.
8. Killing Eve continues to be my favorite thing happening on TV right now. I HATE that there is only one more episode this season!!!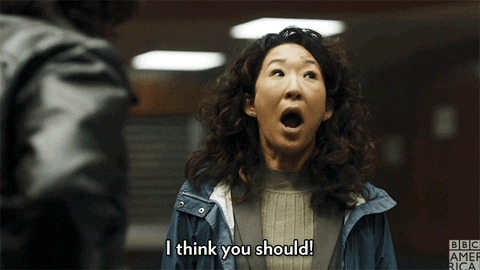 Sandra Oh is so freaking fantastic and Jodie Comer is such a CREEP.
9. Chocolate Coconut Latte Fudge Popsicles. I blanched a bit when I first saw the name of these because I HATE COCONUT, but it is just coconut milks, so yay!
10. Yesterday was my birthday and some of my fun friends at work gave me a card full of snark (as God intended!). One of them wrote, "So happy to watch you age, maybe with grace, but probably not!" I have found my people.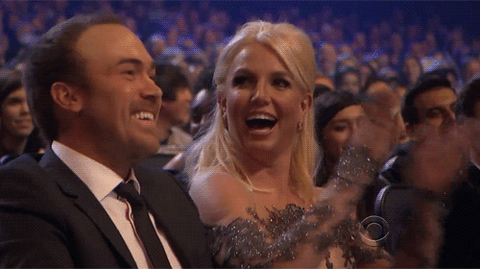 Have a great weekend!