1. Adnan Syed is finally getting a new trial! I continue to have doubt about his innocence and guilt (and have gone back and forth more times than I can count), but I absolutely believe that he deserves a new trial due to the failure of his defense team. From my knowledge of the case, I don't see how anyone wasn't left with mounds of doubt. I would also like to see him get a trial that's not soaking in Islamophobia. And if Adnan was not the individual who killed Hae Min Lee, then she still deserves justice.
2. "Hawaiʻi Creates World's First Ethnomathematics Program." This is SO COOL!
3. I was riveted (and horrified) by the Dirty John podcast, so I am pretty excited that it is being made into an anthology series starring Tami Taylor, I mean, Connie Britton! She feels perfect to play Debra Newell.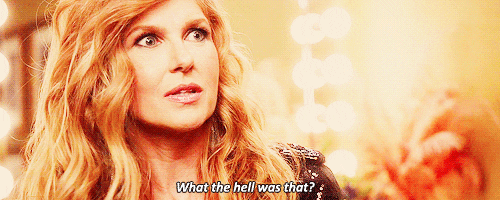 4. "An Ode to Ben Affleck's Stained Shirts." YES. I've had issues with Ben's shirts for years, but WHY IS ALWAYS FILTHY??
5. "Harry Potter inspired the Parkland generation." I have some mixed feelings on this because spending their entire life being afraid in their schools and seeing friends killed is probably what really what inspired them, but I think the lessons in Harry Potter are relevant to this movement. We are each responsible for the fight against the evil we see in this world, and no person or role is too small in that battle. I love the HP series because I believe that it teaches the importance of loyalty, friendship, protecting the vulnerable, and standing up for what you believe is right. And I see all of that in these young people.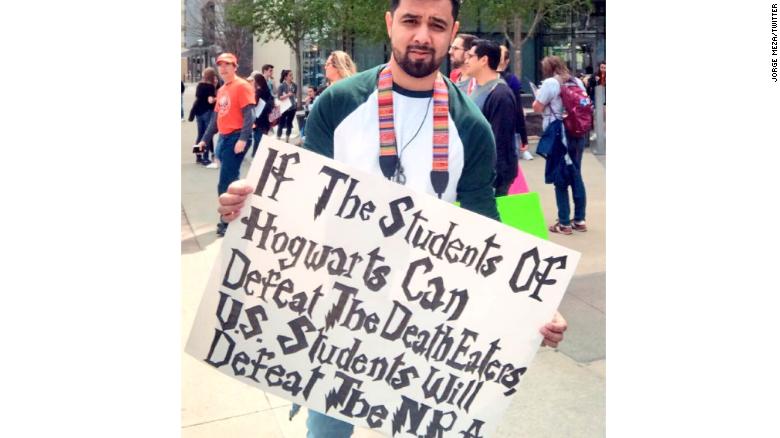 6. Tobias Menzies (Edmure Tully in GoT, and both Frank and Jack Randall, the most sadsack and evil people ever, in Outlander) will be Prince Philip! I was truly upset at first because the prospect of Hugh Laurie was too wonderful (but he is a bit old for this point in time now that I think about it), but I think Tobias will be great! He's a great actor, and I'm excited to see him play someone less serious, especially as he seems very charming in interviews.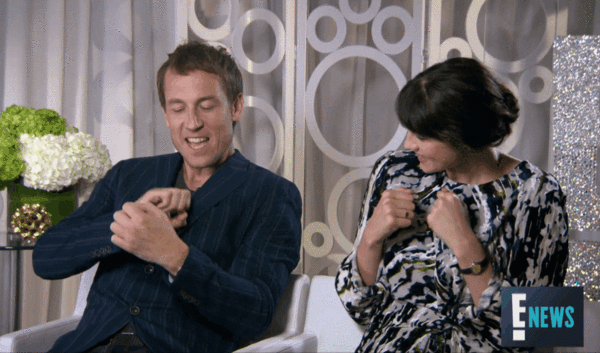 He is also so good at cold cruelty which I am sure Charles is about to get some heavy doses of. I am now second guessing Helena Bonham Carter because she's playing playing the younger sister, yet looks distinctly older than Olivia Colman and Tobias. She would fit in a season with Hugh Laurie, but Philip is supposed to be 9 years older than her. And HBC doesn't look like some old haggard dog or anything, but she's 51 and they are both 44, and you can tell.
7. Along with outdoorsy women, I also love historical fashion (specifically royal fashion) Instagram accounts. One of my favorites is The_CorsetedBeauty. I would MURDER someone to touch this.
8. "Police violence affects women of color just as much as men. Why don't we hear about it?"
9. If you're thinking about making some homemade bread this weekend (rising bread goes great with a risen Jesus!), then I highly recommend Bonnie Stern's No-Knead Artisanal Bread recipe. It's delicious and easy.
10. I finished Babylon Berlin finally and the ending got me good. I didn't see any of that coming! I can't wait for the second season! I highly recommend it, but you have to really focus since you need to read subtitles (unless you know German) and follow a lot of plot-lines and people. I am greatly intrigued by the time period it covers because, as they say, the Germans weren't born Nazis, they had to become Nazis.
SPOILERS: I KNEW Fritz was bad news and that he wasn't dead! I'm just confused about who he is. Is he a Socialist dressed as a Reichswehr soldier or was he a Reichswehr solider pretending to be a socialist. Either way, make way for Fritz the Nazi!! I was also SO ANGRY that Charlotta was dead, so PHEW on that one. She is a delight to watch.